Karl Marx Treatment Center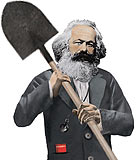 With Pollution Levels Dropping, is Small Particle Air Pollution Really Killing Americans?
Unnoticed by most citizens, last week the United States Senate introduced the "Secret Science Reform Act of 2015." The act is aimed at the Environmental Protection Agency's practice of refusing to disclose data from scientific studies that support new pollution regulations. The act indirectly questions the EPA assertion that Americans are dying today from small particle air pollution.

But what stinks to high heaven is that data from the Harvard Six Cities and American Cancer Society studies have never been released. Other scientists are not able to replicate and verify the results of these studies. In effect, the EPA is asking all to "trust us" on the science of death from particle pollution. The Secret Science Reform Act proposes to force the EPA to disclose data from studies that support the need for EPA regulations.
Imagine we were living in a dystopian alternate universe nightmare, where the Congress had usurped the judicial branch of the government and, instead of the constitutional separation of powers, the Congress took it upon itself to declare harm had been done to certain parties and then drafted legislation that was actually nothing but judicial edicts to charge guilt and affix punishment - all such determinations carried out by the legislature and/or the legislature's dully assigned agents. All of such harm never having to be proved in a court of law and none of the punishment meted out going through actual due process, it becomes a tool of political power gone mad with arrogance and corruption.
Oh, my bad. This isn't a dystopian nightmare. That's the actual state of affairs. It is the Progressive modus operandi of government. The legislature usurps the judicial branch and determines guilt and punishment and assigns officers to carry out its justice by legislation.
Imagine if the EPA had to prove harm had been done in court of law. Due process and rules of evidence, not to mention a legally recognized harm, have to be proved.
Not in the nightmare world we live in. And now the EPA, an agent of congress for administering justice as found by congress (in contradiction to the constitutional separation of powers) has made its flimsy excuses for evidence of harm a state secret.
They would be laughed out of court. In a civilized world, just about every harm the progressives have used to build the regulatory state would be laughed out of court as of no merit, nuisance, trumped up charges.
Do you consider yourself safer with the progressive's idea of justice and government or the actual American system of justice, government, and separation of powers?

OksanaTheTerrible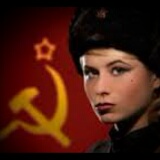 Most transparent administration ever at work here!


Konservative_Punk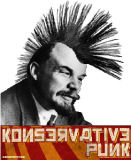 OksanaTheTerrible
Most transparent administration ever at work here!
I take it that you have also observed the 'Emperor' in his new suit, woven of a fine thread that is transparent to those who are foolish and undeserving of their position in the collective. I would be careful to whom you admit this observation Comradess. You should squint very hard and really give your best effort to see this new suit on His O'liness. Failure to see its splendor could result in your denouncement, followed by a show trial. Take it from me comrade, it is in your best interest to proclaim your admiration for this glorious garment, no matter how transparent it may appear to be.

RedDiaperette

It is not usurpation, comrades. It is fair trade. The courts legislate and Congress adjudicates. What could be fairer than that? As for the executive branch, well, it swings both ways. So to speak. Also fair, no?


Red Walrus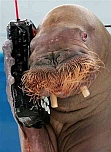 I'm with you Diaperette. Nothing says equal more than our executives swinging both ways.


Navigator

You can't be too safe. Than God Obama our government is working for us.