Hammer and Loupe

Fareed Zakaria pays fifty dollars every two weeks for his haircut and after that, thirty dollars for a pedicure/manicure combo. He pays twenty dollars a week for black hair dye, twenty dollars a week for a shoe shine, and three hundred fifty dollars each for his ten suits. He forces his intern to pay fifty dollars worth of latte a week and does not leave a tip at the hotels.
Every morning, he eats gluten-free bagels for breakfast with cream cheese blended with strawberries. For lunch, he sometimes makes orders to
Maharlika
for a spam sandwich fix, but usually orders at places like El Colmado Butchery or Mary's Fish Camp. For dinner, he always drinks a fruity white wine. On Fridays, he eats lobster for dinner at the Zakaria penthouse.

Red Square

Fareed Zakaria's secret pleasures include binge-watching Steven Seagal movies while dressed in a flashy glitter black suit and making shooting gestures with his index finger at the screen villains.

His three-legged dog is called Steven Seagal.


Comrade Stierlitz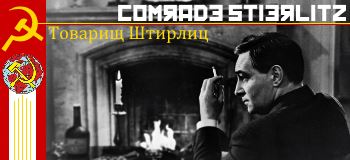 Fareed enjoys eating his daily pancakes and eggs with mustard and mayonnaise.

While at the movies, he brings a 5 gallon bucket to the refreshment stand and fills it to the brim with popcorn. When asked to pay, he tosses monopoly money at them. He also takes the container of butter, uses half of it on his popcorn, and tosses the other half onto the movie screen.

At night, just as the moon is rising, he likes to strip naked in his basement and chain himself to the wall while chanting "Silly Monkey, Gold like Butter".

He likes to pull the fire alarms of crowded schools, malls, and government buildings for fun and leisure.

His showerhead squirts out barbecue sauce. He also wears a pig suit in the shower.

Despite his name, he is actually a Native Canadian from New Jersey.

He consumes Budweiser intravenously.


Hammer and Loupe

Fhalkyn
He believes Samuel Adams was a brewer.
Samuel Adams is not a capitalist brewer?

Lev Termen
Hammer and Loupe
Fhalkyn
He believes Samuel Adams was a brewer.


Samuel Adams is not a capitalist brewer?
This is correct. Sam Adams never played for Milwaukee; he was a member of the Washington Senators.