Ivan the Stakhanovets

http://bostonglobe.com/metro/2012/07/30 ... story.html
Rethuglikkans. What's worse? they want to play in the jockeys, they want to "fill his seat", or that the subject of discussion is PLURAL??
Just typing this makes me want to wash my hands.

Opiate of the People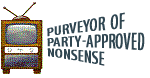 With writing like that, it's amazing that the NY Times wanted to unload the Boston Globular thing and even more amazing that there were no takers. After all, even Newsweak went for $1. A total waste of $1 if there ever was one.


R.O.C.K. in the USSA

The Lurking Comrade

Raum Emmanual Goldstein
Hmmm... RethugliKKKans "jockeying" to "fill" Bownie Fwank's "seat"... Must be LOG CABIN RethugliKKKan's

Yes...Yes... I know that was a tad bit gay, but then... that is a social issue we must thrust from behind.

I merely hope that should they "fill" his "seat" they provide the common courtesy to reach aroun-- ...er across the aisle.

Are any of these into TEA-bagging?

Raum Emmanual Goldstein
The Lurking Comrade
After today, no matter how hard I scrub, I will never be truly clean again.

I can guarantee you, Boston Globalists, there are better words out there.
Kom. Lurking.... It is standard practice here -- and at the Boston Globalist -- to
define deviancy down
PROGRESSIVELY chart new frontiers for modern societal moral standards.
You will grow used to it… You may even find that you are... ahem "BI-partisan."
Look at it this way, at least your contraception is provided entirely free of charge.
Have a condom.

Comrade Sovremennyy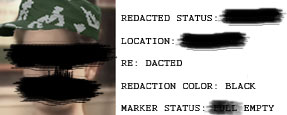 Unbelievable! The Rethuglikkans have run out of tacks and other pointy things to repel our collective leaders from their positions! Just look at what they did to our JJ, the Gracious Director of the People's Rights by giving him a mental illness based off a strand found in all rightwingers! And now they're reverting to this?!?!?!

Yes, it has grown far worse than we had previously thought. We need something that can clean up all this... er... residue without Barney the Savant ever knowing the difference. It's time to call Ms. Fluke!