Krasnodar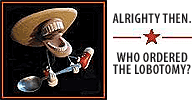 This just in.........
Olympian gymnastics gold medal winner Gabby Douglas received correction on Jay Leno from no less than Mrs. Dear Leader herself !
Her crime ?
Eating an

Egg McMuffin

while over in London !
Unchecked, this rebellious girl could set back Moochelle's dietary plans to
control
..... guide us all into conforming to her definitions of proper diet. This must not be allowed !
Careful Gabby.....or else Dear Leader may require you to forfeit your medals to his re-election campaign.
Krasnodar out.

John Frum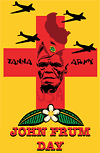 Opiate of the People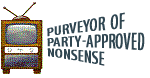 Golly, another piece of fine work on our behalf by the bestest First Lady in History! I am right with Dear Leader, she should be paid a goodly salary for all the effort she expends to serve us.


TheFineReport.com

by
Staff
in
Uncategorized
.
America's newest Olympics gymnastics star Gabby Douglas was publicly admonished by the porcine Michelle Obama for eating an Egg McMuffin at McDonald's after Gabby won a Gold Medal in the Olympics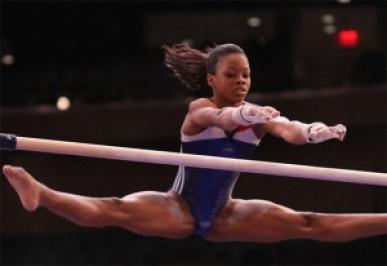 -No eating problem here.
"Gabby, if you want to walk with queens,
you cannot eat like a cow — or dress like one."

- Left to right: a Queen, her assistant, and a cow (prior to the cow being taught how to dress).
"Nor do you don't want to appear to be a woman who eats some overbearing animal."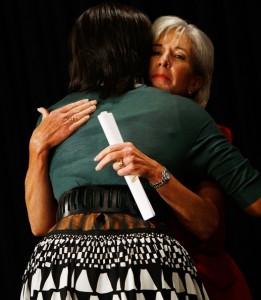 "So keep away from the garbage. Relax. Take a ten million dollar vacation ( — on Uncle Sam, if you know what I mean)."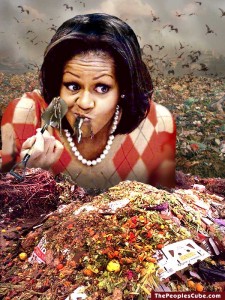 "Remember this and remember it always: you only have one shot at making a first impression. Most people know the impression they have of you is usually the right one."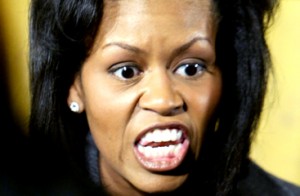 Gabby: "Jay, why is that overweight, under-accomplished jerk-off on my right telling me how to eat? — Or telling me how to do anything, for that matter?"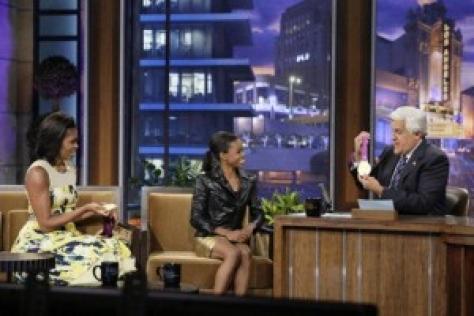 Jay: "Why Gabby, I believe you just answered your own question. This is also the first time in that jerk-off's adult life that she's been proud of an American gymnast. And if you think

she

's a jerk-off? — You should meet her husband!"
http://thefinereport.com/2012/08/the-fa ... ts-eating/

Red Menace

Lookie what I found! Maybe next time Gabby Douglas orders an Egg McMuffin, she'll be treated to one of the FLOTUS's extra special "Angry Meals."

Komrade Turboski

But wait comrades- if you act now, your M.O. signature Angry Meal also comes with a new talking pull string FLOTUS doll! Pull its string and hear a myriad of memorable quotes from our beloved First Lady, such as: "..all that for a f*ckin' flag!?" or "America is just downright mean!", or "For the first time in my adult lifetime, I am really proud of my country." and many more wonderful gems!

Is this a great country or what!?