Rachel Corrie's Ghost

Ah, my heart would be swelling with joy, if this ghostly form still had one. The heroic freedom fighters of the Gaza Flotilla have announced that the Jews were behind their own holocaust!
Yes my dear comrades, our hated enemy, the Zionist Imperialist Pigs were in fact behind the very historical non event they claim gives them so much moral high ground, and served as a justification for their barbarous non state of Israel.
This story says it so much better than I can
.
Now that the truth is out, we can once and for all crush our Zionist imperialist enemies under the merciful boot heal of the Religion of Peace(TM) Death to the Great Satan! Death to Israel!
(Tip of the burning US flag to MZW for story)

Commissarka Pinkie

I may never stop laughing at this passage from the article:
Quote:
An embedded link led to a video of a speech by known conspiracy theorist Eustace
Mullins claiming that the word Nazi is an amalgam of the words "National
socialism" and "Zionist."
I guess Comrade Mullins never studied the German language.
http://en.wikipedia.org/wiki/Nazism
Quote:
National Socialism (German: Nationalsozialismus; common short form Nazi, from
Nationalsozialismus
Damn! For a minute there I was really hoping we had the smoking gun that would allow us to blame Israel for the recent debacle in Bengha
zi
!

Opiate of the People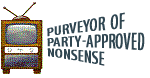 Yes, this makes perfect sense! Murder 6 million of your own people in the cruelest ways imaginable in order to drum up sympathy for your self-inflicted plight. The plan is brilliant. It puts Bush's plan to destroy the WTC and kill 3,000 people so he could invade Iraq and steal their oil to shame! (I'm still waiting for my share of this stolen oil - somehow it was sold to China by mistake!)

I don't know why I didn't see this earlier.


John Frum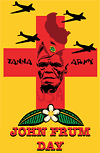 That's correct. Jews were behind their own extermination, that never happened anyway.


Margaret
If Obama were to say that over and over again it would become true.


Naglaya Morda

John Frum
That's correct. Jews were behind their own extermination, that never happened anyway.
John Frum makes a great point (which means he definitely didn't make it on his own) about this! Please urge the Central Committee to let the proletariat know as soon as possible which absolute truth we are believing today, the lack of Holocaust or that the Holocaust never happened.
As a self-hating Jew myself, I wish to find out if my ancestors had faked their deaths or committed suicide. Please enlighten us oh the seekers of inexpensive ... I mean FREE Gaza and our Central Committee at the Ministry of Love.

General Confusion

As many know, Hitler was his mother's name adopted by him at age 40.

His father was Alois Shickelgruber, a jew. His given name is Alois Shickelgruber Jr. He came into the world without married parents. He was a cute little bas....!


Comrade Wispoftow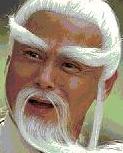 Comrade Opiate: Bush needed to use the oil for his hurricane steering machine.

Comrade Frum: The Nazis didn't build that, someone else made that happen.