Hammer and Loupe

We have new information about milk products. A
new study
says women's mortality increases when they drink more milk. This War on Women goes into the pastures as milk is now considered toxic to women. That poses a serious problem - at least for those women who want to live a bit longer.
On the other hand, there could be sinister motives involved. Either the cows were distressed by the news of poor prospects for the Democrats in the coming midterms, or they were angered by the attacks on Hillary Clinton, or Rush Limbaugh sneaked in at night to sabotage the people's milk, or the entire research has been payed off by our enemies in the GOP.
We will have the People's Facility open for independent milk processing and get to the bottom of this.
These were not my studies, Commissarka Pinkie, but I will find out who was in charge of this research for you.
Forwards!

Dedhedvedev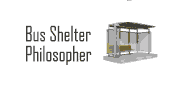 This sucks! says our Many Titted Empress.


Kelly Ivanovna/келя ивановна
PETA was right after all!


Pamalinsky

Not only the War on Women™ but, (gasp!), the War on Gays™!
Okay, it's yogurt, an alteration of milk, but it's milk, nonetheless!
I refer you to a post by our esteemed Sister Massively Opiated:
http://thepeoplescube.com/peoples-blog/yogurtandbeer-t14139.html