KrystynaKorrekted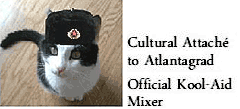 A new update on the goings-on of Obama's sons:
Comrades,
Taking a cue from the Seattle youths who recently beat a notorious 88 year old crack-dealer to death, four Mississippi teens have ended the brutal reign of WWII vet Lawrence "Shine" Thornton; the
beloved
detested Hot Tamale King of Greenville, Mississippi.
As events during the recent shutdown have shown, WWII vets pose a dangerous threat to the Party and its agenda as they represent counter-revolutionary notions such as "patriotism," "dignity," and "morality."
The four youths are set to be named Heroes of the USSA in a special ceremony hosted by Al Sharpton and Eric the Red Holder.
My grandfather was a WWII vet and this pisses me off to no end. RIP Mr. Thornton

Captain Craptek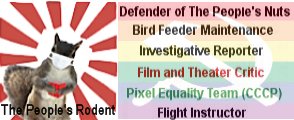 Fox NEWS
does not explain that the death was a result of an accidental mugging. The 4 children will, of course, be properly labeled as victims of an oppressive, intolerant, racist society. Hey...these things happen.

Red Walrus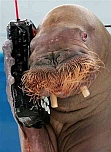 Sounds like an innocent Halloween prank. At least he was knocked off by Obama children ™. A quick grand jury probe spearheaded by Comrade Holder, should clear the children in time for more Halloween hi-jinx.
Where are the filthy race baiting liberals calling for justice? It makes me sick too Krystyna.

INGSOC

One of the childrens is named Geblonski Murray. He must be a white-Polish-Irish-American-with possibly some African ancestry in his distant past.


Capt. Commie

These youths were only playing the new game of "Whack -A-Whitey".


Fraulein Frankenfeinstein

TAKING OUT EVIL RETHUGLICANS, ONE AT A TIME. THIS IS THE OBAMA/ CHICAGO WAY!