Ivan the Stakhanovets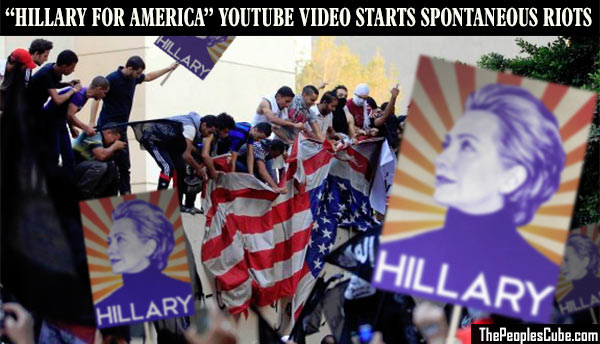 Hillary Clinton to announce 2016 bid Sunday with video
Her Heinous, our beloved MTE will announce her candidacy for Co-president, (second award) on a video to be released on Sunday.
By scheduling the release of her announcement, adequate numbers of "guys out for a walk" can be organized, equipped and trained for spontaneous riots that may or may not take place.
When asked for comment about the unintended results of another video, Her Thighness reiterated, "What difference at this point does it make?" and scheduled a convenient concussion for Monday morning.

trashmouth


Comrade Putout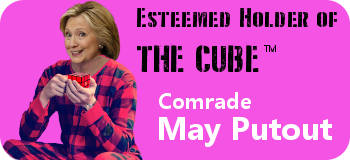 .

Zek262

Red Square

In case you missed it... Hillary is one of the little people, and they're all getting ready for something.




Zampolit Blokhayev

Certainly all of this rioting nonsense is a counter-revolutionary plot intended to smear our exalted MTE!!! What difference does it make? They will find out when The Party™ puts these Evil ReThugLiKKKans up against a wall!