Comrade Vlad Linen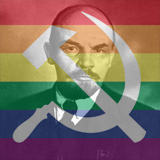 Dear Comrades,

I denounce "Comrade" Andrew Cuomo, commissar of the collective of New York and wannabe future Dear Leader. I believe that he should be thrown out of the party. Comrades, there are many reasons for this...

First, "Comrade" Cuomo will not make evil REICHWING RETHUGLIKKKAN RICH people pay their fair share™. Cuomo refuses to reinstate a millionaire's tax™, saying they will just leave the collective of New York. What is his problem? Why not just confiscate everything they have and tell them they have no right to leave the collective? If they insist on leaving, just charge a 100% exit tax. Problem solved.

Next, "Comrade" Cuomo is telling occupiers they cannot spread diseases and defecate camp out in a park owned by the collective of New York that happens to be next to New York's Capitol. Some 39 year old overgrown child built a fort out of foamboard and Cuomo's stormtroopers broke it apart, forcing him out of the park past the curfew. Commissar Cuomo's secret police are arresting Occupiers who stay past 11pm in the people's park. Comrades, what is this? The people have a right to occupy the park and whine and moan. They need to occupy the park, get frostbite on a toe, and sue the state for millions in a class action lawsuit. Really, Comrades, if it wasn't for the state allowing the evil rich to keep their money instead of confiscating it and giving it to these lazy freeloaders occupiers, why, they wouldn't need to camp out in a public park and get frostbite. See how good prole logic works?

But back to the 39 year old occupier. As they say on that "we are the 99 percent" site, he is "one of the lucky ones™." He has a job as a (drumroll please) anthropology professor. So you see, Comrades, he is turning out lots of students with great preparation for the world. They will be able to occupy just about anythingbecause they cannot get hired in a real job ever.

Thankfully, the Albany County District Attorney will not prosecute the hippies for violating the curfew. He is sensible, Comrades. Afterall, these are just hippies wanting to have some fun and mean old Commissar Cuomo is being such a jerk.

But then, according to the media a RETHUGLIKKKAN got into the encampment and demanded Commissar Cuomo hire a special prosecutor! This evil conservative CAPITALIST™ said that if he set up a tent in a park past curfew, he would be arrested. He's just mad that he doesn't have a bunch of hippies to go camping with, spread diseases with, and litter. The good lemmings proles of the occupy camp tried valiantly to interrupt and harrass him. The REICHWING RETHUGLIKKKAN™ screamed about how they need to allow him HIS free speech rights. Comrades, by virtue of his going to the dark side and being a CAPITALIST he has no rights. Free speech is a one way street. It is only for the occupy hippies and fellow prog travelers. How dare this thought criminal™ think he somehow gets equal treatment? Occupiers are more equal™ and deserve more equality™ than evil capitalists who actually work and thus Occupiers deserve more equality. Further, does he not realize the occupiers are doing it for the children™ (mentally rather than physically)?

Anyway, Commissar Cuomo wants to be a future Dear Leader. But he won't be as dear of a Dear Leader as the current Dear Leader, the One, Dear Leader Obama. So, Comrades, we need to eject him from our party because he is not enough of a Communist. He will roll back the Progressive World of Next Tuesday™ if he ever becomes Dear Leader.


R.O.C.K. in the USSA
Comrade Vlad Linen
...He will roll back the Progressive World of Next Tuesday™ if he ever becomes Dear Leader.
>Shudder< Comrade Linen, this alone is enough for denouncement of this traitor - we've been waiting for so long for Next Tuesday™ to arrive, and, frankly, "Next Wednesday" just doesn't have the same ring to it.