Raum Emmanual Goldstein
Raum Emmanual Goldstein
So...when we knock on your door in the dead of night and have you exec.... Er, "post-natally contraceived" for your lack of loyalty to Dear Reader (AP&PBUH), then you must realise that your untimely demise is PURELY your fault.


Lev Termen
Well, thank you, Raum. In return it seems only fair to say that when the jackbooted lackeys nattily dressed People's Representatives come to my door, I will be taking my old friend Mr. .223 in my hand and some old but good advice to my heart:

"Your status in hell is determined by how many enemies you take down before you fall."


Anyer Marx

"My Government, ME, built this for you.
Now it is up to YOU to figure it out."

Captain Craptek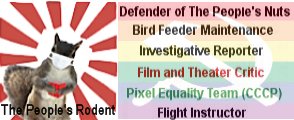 Anyer Marx
"My Government, ME, built this for you.
Now it is up to YOU to figure it out."


"And if you can't figure it out, don't worry. We have some very persuasive knowledgeable navigators we'll send right over to help you. Oh,... and those "failure to sign up fines" you've heard about - don't worry about those either. I have a pen and a phone. Call me. I'm sure we can work something out."

Ivan the Stakhanovets

Remember citizens, ten "properly marked" voter registration cards trumps one failure to enroll penalty card, do your part, and your government will do the rest!


RedDiaperette

Perhaps we can be given tax credit for punishing ourselves so that government agents will not have to do the punishing?


Margaret
Thank goodness Obama created health care! Before Obama nobody got health care. But now all those Joe Republicans are mad and want to punish Obama by not signing up. Why, oh why, does everything those Joe republicans do revolve around punishing Obama. Hate, hate, hate!!! They hate, hate, hate!!!


Soviet Mike Komsomolets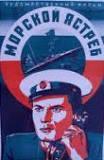 Why would you not get Obamacare? Because you are racist.