Red Square

We always used to argue with our friend Irony Curtain of IOTW about who of the two of us really is the fifth Beatle. I used to bring forth convincing arguments why he should be considered the sixth Beatle, while it's me who owns the title of the fifth Beatle. However, today I have to concede defeat and apply for wound-licking coverage with Obamacare.
Irony Curtain has just proved his fifth-Beatle credentials by releasing his Irony Tunes music collection, in which every tune is written, sung, played, and mixed by him alone - which also happens to be the way Paul did his first post-Beatle album.
In fact, the closing part of
Shut up and Sing
even suggests that our friend might be - not even the fifth, but probably the fourth - or, dare I say it, the third Beatle.

Vladimir_Scratchanitch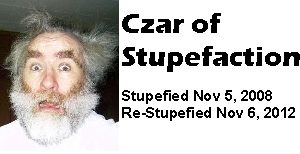 Comrades- This Thomas Peterffy seems to think he has an important message to Akerikan publik

Rich, worried and buying ad time
Posted by
CNN's Ashley Killough
(CNN) - He's not running for office. He's not part of a super PAC. He's not lobbying for or against any ballot measures.
But billionaire Thomas Peterffy is spending millions on television ads this election season with one cautionary message:
Avoid socialism
.
"I grew up in a socialist country and I have seen what that does to people. There is no hope, no freedom, no pride in achievement,"
he says with a soft Hungarian accent in the ad
. "The nation became poorer and poorer, and that's what I see happening here."
Peterffy told CNN he expects to spend $5-$10 million on the ad buy, depending on its effectiveness. The spot will run on CNN, CNBC, Bloomberg, and test markets in Ohio, Wisconsin, and possibly Florida.
The one-minute spot, which began airing Wednesday and will continue through Election Day, has no mention of any specific politician or lawmaker. It's simply a plea for an end to what he sees as growing hostility to personal success - and to vote Republican.
See

Full Story
And the You Tube Video

-

John Frum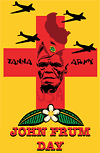 Excellent. We from Eastern Europe are capable of brilliant insight (not all of us anyway) because we know the details, where the devil is.

Otherwise Obama is a mighty man. Hope, change, together, for the greater good, feel good, help the needy, jobs bill, for the children. All a foggy ambient. Jackals need fog.