Opiate of the People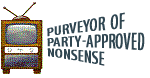 Quote:
In protesting Gerald Ford's pardon of Richard Nixon, Kennedy thundered, "Is there one system
of justice for the average citizen and another system for the high and mighty?"

Gosh Ted, you know what, I think there is! Could be an isolated example. Let's check out this item:
Quote:
A federal court has rejected an attempt by two Ohio residents to use the so-called TurboTax defense that Timothy Geithner relied on to help win Senate confirmation as U.S. Treasury secretary.

The U.S.Tax Court in Washington rejected an appeal of accuracy-based penalties assessed by the Internal Revenue Service on Kenneth and Linda Hopson,who claimed they relied on tax-return preparation software that failed to detect income they had omitted from their 2006 federal tax returns.

"Petitioners were not permitted to bury their heads in the sand and ignore their obligation to ensure that their tax return accurately reflected their income," the court said in an opinion issued Tuesday. "In the end, reliance on tax-return preparation software does not excuse petitioners' failure to review their 2006 tax return."

Geithner,who now oversees the IRS, testified during his confirmation hearing in January that he prepared his own returns when he worked at the International Monetary Fund in 2001 and 2002, using TurboTax, an Intuit Inc. product. He said his failure to pay taxes owed on some income during those years wasn't flagged by the software.

He told the Senate Finance Committee he accepted responsibility for failing to pay almost $50,000 in taxes, saying his errors were "careless."

Geithner paid some of the money after being audited by the IRS and the rest shortly before he was nominated to the Treasury post.

http://www.freerepublic.com/focus/f-news/2325667/posts

http://taxprof.typepad.com/taxprof_blog/2009/08/tax-court-rejects.html

Golly, seems like there really may be a double standard here. What could explain this? Wait, I know, Ted Kennedy and Tim Geithner are both important people doing
good
for society, so we have to cut them a little slack when they forget about marginal citizenship stuff like paying taxes or leaving people trapped in cars at the bottom of rivers. The rest of us, well, we have no excuse for forgetting this type of stuff. It's not like
we
have anything important to do for society or anything.
Now, I know the Constitution does not mention anything about cutting slack for important people but as we all should know, that document is a bit flawed, it leaves a lot of significant stuff out. Like the right to health care, housing price increases and free cheese, for example. It doesn't say anything about that stuff but very learned folks (much smarter than us idiots who blog here) tell us those rights are in there. So, I gotta think the "cutting slack for important people" clause is in there somewhere, too. Makes sense that it would be? After all, where would we be without the likes of Ted Kennedy and Tim Geithner, huh? Pretty scary thought..... I'm glad that clause is in there, aren't you?
Well, I feel a lot better now. Forget I brought the whole thing up.
Oh, by the way, one more thing we shouldn't bother thinking about now that we understand how things are supposed to work:
Quote:
Gov. Bill Richardson and former high-ranking members of his administration won't be criminally charged in a year-long federal investigation into pay-to-play allegations involving one of the Democratic governor's large political donors, someone familiar with the case said.

The decision not to pursue indictments was made by top Justice Department officials, according to a person familiar with the investigation, who asked not to be identified because federal officials had not disclosed results of the probe.

IN JANUARY: Richardson abandons Cabinet bid

"It's over. There's nothing. It was killed in Washington," the person told The Associated Press.

http://www.usatoday.com/news/nation/2009-08-27-richardson_N.htm


Sir Red Star(The Naughty)

Silly people they are not made Progressives, they cannot just expect the same treatment that the ruling elite get.

Commissar Red Star CEO Hemlock Hospitality INC
Director of Kicking Doors at Midnight
Keeper of the sacred Plasma Cutter
Herdsman of Rainbow Farting Unicorns
Defender of the Faith


Comrade Whoopie

Odd that they didn't drop the case against Congressman William Jefferson, Democrat, Louisiana?

There can only be one reason....racism. The white power elite protect their own. That and the fact the Jefferson probably didn't pay the required skim make the required donation to the DNC. What is it now? 10% of the graft I believe.


Opiate of the People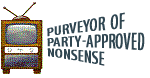 Comrade Whoopie
That and the fact the Jefferson probably didn't pay the required skim make the required donation to the DNC. What is it now? 10% of the graft I believe.
Now that Obama is our G.O.D. and the Party is our religion, the donation will henceforth be called a "tithe".

Leninka

Comrade Whoopie,

Comrade Jefferson needs to be re-educated by Professor Nanski Peloski in her class on how to funnel graft through spousal investments, or from Tony Rezko in his class on how to make a payoff by selling a parcel of land at a way-below-the-market price, as he did to Dear Leader, or Dear Leader himself in his class on how to procure a payoff in the form of a do nothing job with a fancy title for one's spouse. It is the Chicago Way. How Comrade Pelosi learned it so well, I'm not sure. Could it be that her spouse is Italian? I wonder.