OksanaTheTerrible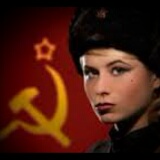 Elderly Tuskegee Airman has car and cash stolen while lost in St. Louis
They probably did it in memory of Michael Brown. This is okay, because according to the Baltimore Mayor, things can be replaced. It's not like they gave the old man a beat-down, just liberated a few bucks and a car the way the Tuskegee Airman helped liberate Europe.
Poor guy just happened to be in the space provided for residents to express themselves. Since the CVS had all its pills liberated and the beauty supply shop and liquor store was picked over, it was time to get creative!
[indentr]
ST. LOUIS (KTVI) – A 93-year-old Tuskegee Airman had his car stolen and was robbed in two separate incidents on Sunday night. The robbery happened Sunday at McPherson and Sarah in North St. Louis

Police say the victim got lost while driving to his daughter's home Sunday at around 11:30am. The 93-year-old man pulled over to call his daughter. A man approached and entered the victim's vehicle. The suspect took cash from the victim's pant pocket. Then the suspect then got into another vehicle and left the scene. The victim lost sight of the older model black four door vehicle near the intersection of Walton and Page.

The victim drove to the intersection of Walton and Page. The elderly man got out of his car and asked two black males for help. They got into his car and drove away.
[/indentr]

Dedhedvedev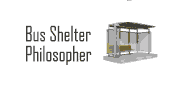 How did they know he was a Tuskegee Airman? Was he wearing his costume?


Great Stalin's Ghost

Let's have a cigar.


Captain Craptek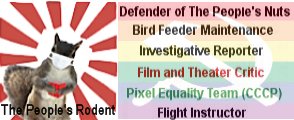 This is the type of upbeat story I enjoy reading after a hard day in the fields.