R.O.C.K. in the USSA

Comrades, we've known for a long time that It Takes MORE THAN a Village. Ask Sandra "It Takes Free Condoms" Fluke. Ask Anthony "It Takes a Webcam" Wiener. And now, we can see
the full Current Truth, directly from Dear Leader
- It Takes a Government!!
Let's face it, if you've ever been successful - at anything, ever - it was because the government was there to help you. You know it. We know it. And Dear Leader is going to make sure that everyone knows it, which is why his campaign has spent $100 million so far on TV campaign ads alone - much like the stimulus monies which found their way into the deserving pockets of campaign donors, this hundred million was wisely spent to both keep the mainstream media non-partisan and to spread the Current Truth.
This Mitt >spit< Romney hasn't got a chance, and you know why? Because: it takes a Government!

Red Square

Business owners are not responsible for their own success, but "I killed bin Laden."


Georgian Gulag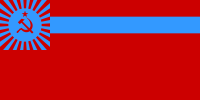 And Dear Leader also slowed the rise of the oceans and healed the planet, all by himself!


bringsdogtowork
We owe EVERYTHING to Dear Leader's Big Government!!! Especially General Motors and Solyndra!

Rikalonius

We need to make the black and white sunglasses Barry a new internet meme. Cool Barry says... Stuff like "The Ant didn't save up for the winter, someone else made that happen." or "Plenty of ants are happy to give back to a needy grasshopper."


Or, like Red said.

Cool Barry says, "You didn't build that business, but I killed Bin Laden"


Ivan Betinov

It certainly wasn't me, working those 20-hour days back in 1988 when we moved to the new store, who built up the family business. The fact that I spent eight weeks with a broken ankle strapped up inside a combat boot because I couldn't wear a cast in the wet environment of the process room and we just couldn't go into the new season with one man down had absolutely nothing to do with our company's success. My brother and his wife didn't do anything either, working seven days a week to expand our customer base. If it wasn't for government's greatness, regulation, and taxation, we'd NEVER have been able to get that company off the ground.


Commissar_Elliott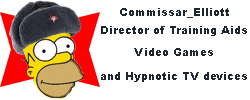 Well, anyone who's spent 5 minutes alive knows humans are too stupid and evil to do anything successful. What you need are a concentrated few to tell us what to do. It takes a government.


FriendComputer

Basking in the People's Applause, our Glorious Leader has spoken a fundamental Amerikan truth.

Without government illuminating 44,000 new laws and regulations in 2011 alone, how could business ever know the Party-Approved Policies and Procedures to operate the business for the kollective good?

Without the government Environmental Prevention Agency, how would business know how to protect all of the People's endangered creatures, while preserving the water and air from kapitalist exploitation?

I, for one, am komforted that our dear leader has such a commanding grasp of what it takes to lead the People's Party and the People's Businesses to their glorious place as the pinnacle of Next Tuesday's civilization.


R.O.C.K. in the USSA

♪ This land's not my land
This land is their land
From the DC beltway ♫
To ObamaCare Land
♫ 'Cause we're all entitled
To our own fair share land
This land was made by government ♪

- one more time -

♪ This land was made for government!!


Red Square

Exactly.

BY THE GOVERNMENT, FOR THE GOVERNMENT