Antonio Salazarinski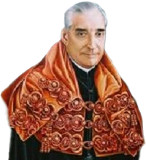 Recently, on CNN, that "severely-conservative" news channel,
Jeff Sessions stated
that in an act of complete selflessness, he recused himself from the "Russia probe" in order to help President Trump.
"As the world knows, the President disagreed with me on recusal, but I did what the law required me to do.
I was a central figure in the campaign and was also a subject of and witness in the investigation and could obviously not legally be involved in the investigating myself."
The Alabama
Republican
RINO wrote in a press release Tuesday, "If I had ignored and broken the law, the Democrats would have used that to severely damage the President."
Oh thank you kindly, Jeff Sessions!
Here are two photo's of Mr. Sessions helping President Trump.
This is Jeff Sessions and Rod Rosenstein dining together. Were they discussing how to help the president?
Is this Jeff Sessions and Rod Rosenstein having a good laugh at President Trump's expense? Certainly not! Sessions and Rosinstein are just so happy to be helping the president.

jackalopelipsky


TheFineReport.com

Sessions is selling bridges