Antonio Salazarinski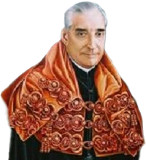 Joe is at it again... He introduced himself as Joe Biden's husband
From
WayneDupree.com
[indentr]In what can only be described as the cherry on the top of his Alzheimer's cake, Joe Biden just introduced himself as his own husband.
I know, it sounds nutty, but that's exactly what happened
Biden, who sounded like he was gurgling when he spoke, was almost impossible to understand. Not to mention the video was a jumbled technical and sound mess and the pillow behind him made it look as if he was wearing shoulder pads.
He introduced himself by saying "Hi, I'm Joe Biden's Husband….Joe Biden."
[/indentr]

Genosse Dummkopf

LGBTQQIAAP extended! It's LGBTQQIAAP
[AHEM]
now.
( [AHEM]: Auto-Homo-Erotic-Man )
From the [AHEM] manual:
Mystery item No. 1

RedDiaperette

Perhaps he was attempting a sequel to the old song, "I'm My Own Grandpa."




Comrade Jenkem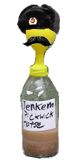 "If I'm Joe Biden, and Joe Biden is my husband, then who is Joe Biden?" - Joe Biden