Cradle to Grave Marxist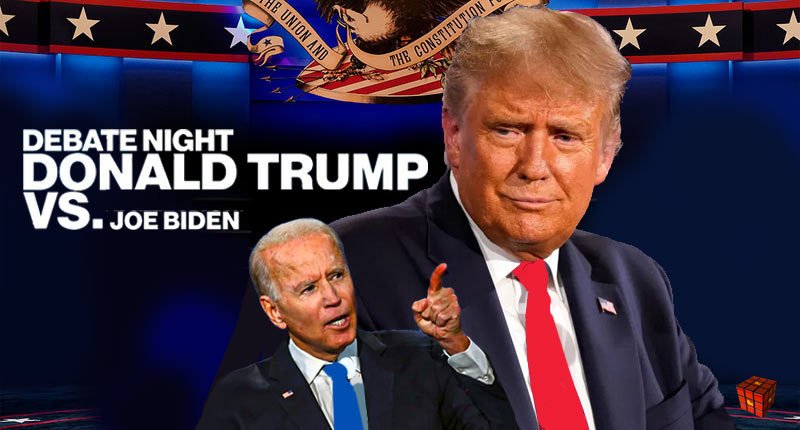 Yo!

The second and last Presidential debate is done and gone. I was away from my monitor, but I have made some quick notes.

What did you see?

Here's what resonated with me.


Biden Covid19 plan = Trump's China Virus Plan, except better.
Biden Democratic Socialism = Communism, except better.
BidenCare = ObamaCare, except better and with an increase in cost where needed.
Trump Tax Cut = Biden Tax Increase, but you will not feel it unless you are a Kulak.
Biden: No evidence that economics works.
Biden: No evidence of any government corruption in human history.
Biden: No evidence that released illegal aliens disappear and never go back to court.
Biden: No evidence that I have never said blacks were superpredators, or opposed fracking.
Biden: It is about character
Biden: Russia, Russia, Hoax, yup
Biden: Trump is a RACIST!
Trump: Biden's Crime Bill a mistake
Biden: My Crime Bill was a mistake, but orange man bad
Biden: Whatever you say I can't do, I am going to do it. I can drink chorine, come on!
Trump: I like clear air and water.
Biden: We don't have the time to waste on not giving all the money to my environment plan.
Trump: I come from Queens.
Biden: I am not against fracking, except where I am against it.
Biden: By 2025 I won't be president when we will have zero emissions.


I absolutely loved it, even though I wasn't drinking Absolut Vodka, but about a liter or more of Carlo Rossi Paisano.




Bottom line from my suburban woman wife: "Trump won the debate, his responses were better and believable." -- She hates me quoting her as "my suburban woman wife"--"It is redundant and silly."

And from me: "President Trump did call Vice President Biden 'Big Guy' for the win!"

Red Square

Tell your suburban woman wife that it is no longer redundant to say "my suburban woman wife" because in this day and age you can have a suburban man-wife, or simply your suburban, since a partnership between a self-identified man and his self-identified suburban vehicle is their human right and vehicular right respectively. It's in the Constitution, as interpreted by the 25 judges on President Biden's Supreme Court.


$.$. Halliburton

Joe Biden. Apple watch. Text messages.


Ivan the Stakhanovets

Is "suburban woman wife" racist as well as misogynistic? "URBAN" (as in urban music) is focused on (ahem) certain minority persons of oppressed color who FEEL deserving of reparations...thus, sub-urban would indicate less than or lower than urban; and "woman wife" (good Lenin!) openly assumes gender and assigns patriarchal privilege.

I'll be in a safe space behind the tractor barn until the thought police sort this organic barnyard fertilizer out.


Colonel Obyezyana

$.$. Halliburton
Joe Biden. Apple watch. Text messages.

Red Salmon

Most Equal Komrad Cradle to Grave Marxist,
I must denounce myself. I purposely avoided witnessing any of the debate because I did not want to end up like Komrad Godzilla.
Not having it in the Current Truth ™,
Red Salmon

Red Square

"A Dark Winter Is Coming" ~ Joe Biden.