Komissar al-Blogunov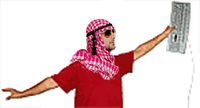 I knew Stakhanovets
had potential to serve the Party
™
. You see, there's a time and place for an occasional acquittal. Besides rescuing such Darwin given talent, Brian Williams goes on the air and gushes about our fair trials and the religious and political freedoms we have on the Cube that are the envy of backward Western nations everywhere.

Ivan the Stakhanovets

"...reservations for Williams.....ah, yes--Brian Williams, we're ready for you Sir..."

Lev Termen
Ha! Ha! Is great funnyness! I am reminding of USSA joke of two Komsomol urchins having game of Dead Rat Conkers on playground:

Urchin #377: "And your father is being who?"
Urchin #258: "Is being famous news jackal, 'Lyin' Brian' Williams."
Urchin #377: "Gosh. Honest Injun?"
Urchin #258: "Not really."


Kapitan Kangaroo Kourt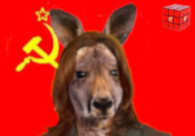 I misremember having a job in Obama's recovery. I kept turning up to the job I misremember having and I was wondering why I wasn't getting paid. I got pretty mad about that so I quit. The boss, I misremembered having, had me escorted off the premises by internal security and they told me that, if I ever turned up there again, the Dept. of Education SWAT team would be activated. I'm not sure what the Dept. Ed had to do with it but it's hardly what one would expect after years of misremembered loyalty. This is the kind of thing that we need The Party™ to be fighting against.

By the way, someone in the BOL seems to be misremembering a lot of people having jobs.


Kapitan Kangaroo Kourt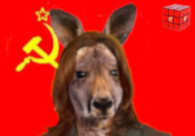 After much research and investigative
trolling
stalking
detective work, I have discovered what Brian Williams will be doing during his hiatus of the next 6 months.......honing his skills on weather reporting.........in Australia!
http://mobile.news.com.au/technology/environment/weather-trouble-times-two-with-tropical-cyclone-lam-and-tc-marcia-off-qld-set-to-wreak-havoc/story-e6frflp0-1227224068841
Scroll to the bottom of the article (above the final satellite image).
We heard about how he misremembered his reports on Hurricane Katrina. Now he can learn to misremember hurricane adventures Down Under and tell stories about his exploits wrestling dangerous snakes, giant crocodiles and man eating spiders (not to mention boxing kangaroos).
He might even be able to locate a chocolate store in Sydney and tell us about his harrowing ordeal and miraculous escape, under fire, from a random extremist gunman, shouting "Alluah Akbar!", who has nothing what so ever to do with Islam or the non-Islamic Islamic State.
I can hardly wait to read his Australian journal.