Jíbaro

Last night we celebrated the departure of my alter ego from the Land of the Living:
Лiиk
As everyone knows, Leo Trotsky, himself a welp with blood in his hands, was visited by Uncle Joe's TRUTH SQUAD, and set straight with the help of a pick axe.
This is an object lesson in FREE SPEECH, because as good card carrying members of CPUSA, we always claim the high ground and label our opponents with Macarthyism at the slightest hint that we are less than loyal to the USA, but have no problem in actually sending to hell our opponents (
particularly our former Comrades...
). In other words, FREE SPEECH goes only one way in our Gloяious Woяld of Иэxt Tuэsday™, that is, we can use it to sell our Anti-American Ideas, but can't be used by the other side.
Thus, FREE SPEECH is the best vehicle to blame Bush for all that ails the USA, but Mr. Dinesh D'Souza is a racist Macarthy-ist bastard calling for concentration camps of all good CPUSA/DЭMOCЯAT leaders, and who must be silenced ASAP. In this the IRS will be our friend...
So, let us get drunk before noon, and celebrate the Trojan Horse named FREE SPEECH, for Next Tuesday is quickly approaching. Who knows, perhaps when the Dэaя Lэadэя wins again, we might get a visit by his TRUTH SQUAD, and this may be the last time we will drink copious vodka in the Land of the Living
.

R.O.C.K. in the USSA

Yes, free speech is extremely important - this is why it's acceptable for "actress" Ellen Barkin to
exclaim yesterday
"C'mon #Isaac! Wash every pro-life, anti-education, anti-woman, xenophobic, gay-bashing, racist SOB right into the ocean!" but NOT acceptable for Rethugglikkkan >spit<
Akin to accidentally use the wrong word
- "legitimate", instead of "actual" - in the same sentence as the word "rape", especially in a politically charged climate where actual medical reality counts for very little.
It's good to live in a
nation
collective where our side can say and do anything and be ignored by our friends in the media, but the evil conservatives are rightly and ever so closely watched and quickly denounced!

Comrade Loaf
Free Speech is a God-given right, therefore it does not exist.

I hereby express my satirical opinion, which I have no right to do: Biden warns the GOP to select a VP who can step into the shoes of the President in a moments' notice.......


R.O.C.K. in the USSA

That's easy for VP Biden to say - HIS president cleans up well for a black man, as he once stated. Who knows about the sanitary condition of Romney's shoes??


Comrade Pistov
Like old Soviets once said, you can say anything you want ONCE. Ask Todd Akin. Ask Brandon Raub who didn't say anything but is now locked up in a VA psych ward as a potentially dangerous Veteran. More of Chairman Obama's judges are having them and their weapons taken without any cause. Even not speaking is No Freedom. All speech is now obviated. Is what The Party Section thinks about you that matters.


comrade putin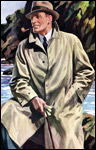 well ,i thought every thing is free in U.S.S.A.,or at least free for the party ,the goverment ,and theives ? oh and pepole that just dont want to work,oops im sorry i ment make other pepole rich.