Antonio Salazarinski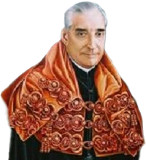 Irony is dead, and it's the leftists who killed it.
Do the DC protesters not realize how ridiculous it looks to
protest IN PERSON against voting IN PERSON
.
Proof of the left's lack of self-awareness is in the photos and video below showing a protest in DC recently.
Washington Post reporter Felicia Sonmez posted a video on Twitter claiming the protest in NW DC is against President Trump's "efforts to hinder mail-in voting."
The home of Postmaster-General Louis DeJoy was swarmed by these people who want to push the narrative that President Trump is trying to stop mail-in voting because he wants to cheat on the election. The fact is that President Trump wants two things: He wants the USPS to be reformed since it's $69 BILLION in debt. It's what he sent the new postmaster in to do. The second thing is that President Trump knows mail-in voting will leave the election open to massive fraud and that the USPS isn't set up to handle the mail-in ballots.
The election is too close to set up mail-in voting without it being a disaster.
Richard Grenell:
"The Postal Service has lost $69 billion over the past 11 fiscal years, including $3.9 billion in fiscal year 2018. Politicians shouldn't give more taxpayer dollars to failing programs until they are reformed."