Konservative_Punk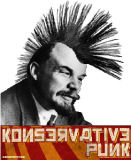 Once upon a time, there was a little boy named Little Red Robinhood. One day, his mother Chelsea received a donation to the family non-profit organization from a foreign head of state after making a speech about diarrhea. Little Red Robinhood was instructed to take the donation to his grandmother's house.
"Why must I take take the donation to grandmother's house Mama? Couldn't we use grandma's home-brew email server to transfer the donation to her?" asked Little Red Robinhood, "and what about the Big Bad Elephant?"
"You know that grandma's server had to be wiped clean to prevent the townspeople from learning the truth about her being a witch," replied his mother. "Don't worry Little Red Robinhood, we can put the donation into a lock-box that only a witch like your grandmother can open, but do not give it to anyone else."
Along the road to his grandmother's home, Little Red Robinhood witnessed his grandfather, Slick William Woodcock, kissing a plump young woman who was not his grandmother. Little Red Robinhood thought about giving the lock-box to his grandfather, but remembered that his mother had told him not to give the lock-box to anyone but his grandmother.
Upon reaching his grandmother's home, Little Red Robinhood knocked at the door. "Come in!" his grandmother responded.
Little Red Robinhood entered the witch's mansion and gave the lock-box to his grandmother. She gazed upon him saying, "My, what large eyes you have!" and she punched some numbers into her calculator. Using a stethoscope to listen to her grandson's heartbeat and breathing, she exclaimed, "And what a wonderful heart and lungs you have!" She then entered more figures into her calculator.
Just then, a knock came at the door. It was the Big Bad Elephant. "Let me in you old witch!" he demanded.
But grandmother was a crafty old witch, and was very experienced at wiggling out of trouble. She uttered a magical incantation to her witch's coven in Washington and told them the Big Bad Elephant was waging war against her simply because she was a woman.
Grandma's coven in Washington sent a cannibalistic warlock named Mousarette Sanger to the mansion. Mousarette frightened the Big Bad Elephant away, and barged into the home. Grandmother told Mousarette about the numbers on the calculator, which made the warlock exceedingly happy.
Mousarette donated a handful of cash to grandmother, which the warlock had received from the coven in Washington. Grandmother opened the lockbox and put the money inside of it. Then she told Little Red Robinhood to go with Mousarette to the coven, where the warlocks and witches would sacrifice him for the greater good of society.

Kammerat X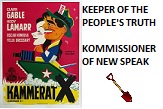 Comrade Konservative_Punk Kammerat X find your story to be insightful and a benefit for the humble collective.
Maybe there should be a book of the collective's stories for all comrades to share and teach the lessons of korrektness to the adults in miniature.
Kammerat X is impressed with the sudden rash of teaching stories as of late, as long as they are not tales to be read to adults in miniature at night or to better unfair advantage, they could be mass produced to benefit all.
Be seeing you ™

Pamalinsky

Konservative_Punk,

Great Stalin's Ghost! I see so many children's stories being sold on Amazon in your future.

Excellent, insightful story!


Konservative_Punk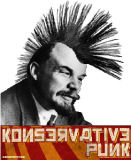 Pamalinsky
Konservative_Punk,

Great Stalin's Ghost! I see so many children's stories being sold on Amazon in your future.

Excellent, insightful story!
My Pulitzer-worthy stories are redistributed free of charge to the masses. I would never allow a giant corporation like Amazon to profit one red cent off of my brilliant work, while exploiting its workers. Heroes like the progressive characters featured in this anecdotal children's tale are sure to inspire young readers for service to the collective. You cannot put a price on that. Thankfully, The People's Cube makes them equally available to all classes.

Pamalinsky

Hey, Konservative_Punk,

Anecdotal is where it's at!