Evil Smiley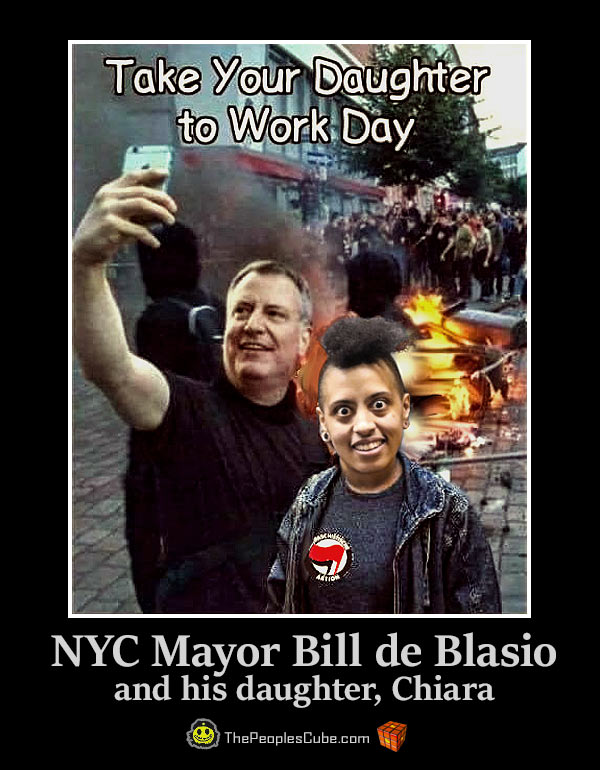 New York City Mayor Bill de Blasio's daughter was arrested at a Manhattan protest on Saturday night, law enforcement sources told The Post on Sunday.

Chiara de Blasio, 25, was taken into custody around 10:30 p.m. after cops declared an unlawful assembly at 12th Street and Broadway in Lower Manhattan, the sources said.

She had allegedly been blocking traffic on Broadway and was arrested after refusing to move, the source said.

"That was a real hotspot, police cars were getting burned there, people were throwing and yelling, fighting with cops. There were thousands of people in that area at that time," the source said.

Evil Smiley


Evil Smiley


Papa Kalashnikook

Ewwww......trying to eat breakfast here and what do I see? The world's worst Mayor in the history of Mayors and quite possibly one of the world's ugliest wymyn.


Commissarka Pinkie

Are you sure that's De Blasio's daughter and not Adam Schiff's?


Evil Smiley

That is not a very flattering picture of Chiara DiBlasio, here's a better one.
Click on the image to see even more (NSFW)
Or click on Mystery Item #1
Mystery item No. 1