Antonio Salazarinski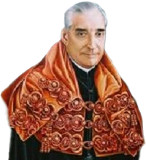 You wanted this... You know you did, and now you are going to have it!
Michelle Obama is about to enter the podcast world
as the former First Lady will be lending her voice to Spotify in what is going to be a hugely anticipated new venture. Hosted by Obama herself, the project is from Higher Ground, the media production company founded last year.
Hosted by Michelle Obama, the show promises to bring listeners the First Lady's "most candid, human, and personal conversations to show us what is possible when we dare to be vulnerable," according to a statement from Spotify.
Simply titled, The Michelle Obama Podcast, the show is due to launch on the streaming survive on July 29 and will be available to nearly 300 million Free and Premium users around the world.
Michelle stated: "I hope this podcast will help listeners open up new... and hard conversations."
The author and mother-of-two will platform guests such as wife of former U.S. Attorney General Eric Holder, Dr. Sharon Malone MD and her mother, Marian Robinson, and older brother Craig Robinson.
Former senior advisor to Barack Obama Valerie Jarrett will also be featuring along with talk show host Conan O'Brien, and columnist for The Washington Post, Michele Norris.
The episodes will be focusing on topics ranging from sibling relationships and raising children to girlfriends, women's health, mentor-ship, and marriage.

Genosse Dummkopf

Antonio Salazarinski
... the project is from Higher Ground ...
Shouldn't that read Higher Horse? Uh, I mean, Higher Unicorn?

The Ghost of Red Rooster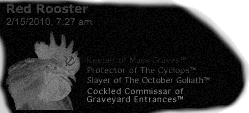 Yes! Ahem! Get it right! Er, I mean LEFT!!! HIGHER UNICORNS TO ALL!!!!


Red Square

Is Higher Ground a subsidiary of the legendary Choom Gang?


Red Salmon

Most Equally Esteemed Komrads,
PROG OFF
I have long thought Podcasts are a complete waste of time. They also remind me of something I was aware of way back in the 1980s. You know, when dinosaurs roamed the earth. It seems that because radio stations were easy to locate and destroy, Communist insurgents would record speeches and other indoctrination materials on cassette tapes. They would move from village to village, gather the persons to be liberated, and then play the tapes for them. It was a command performance. Soon the young would seek out the tapes to better absorb the lessons. Ideas were being spread under the radar, so to speak. Very effective in Central America and Africa, so I'm told.
I believe that Podcasts are being used the same way. My Leftist friends are always telling me about "truths" they "learned" from Podcasts. Almost universally these truths are easily proved false or are so improbable that they are laughable. I will go through debunking the truths with the Leftists and they will end up agreeing that what they "learned" was patently false. The next time we meet they talk about the "truths" again like we had never had an earlier conversation. At first I would go through it again and they would end up agreeing with me. I finally figured it out. They listened to the Podcast again. They are so eager to believe that excrement. I guess they sleep between our conversations too. I figure my only option is to avoid contact.
PROG ON
I denounce myself for Bogarting so many of the People's Pixels. Where is that overcoat and shovel...
Shaking my head in the Current Truth ™,
Red Salmon

Genosse Dummkopf

I demand ex-FLATUS to pounce extensively on her most equal expertise:
Fashion
!

Minitrue

I love podcasts. Household chores become a lot more palatable with them! I recommend the following to all comrades:
- delingpole (British cynicism, lovely!)
- conservative university series (daily content, gathered from all over the web, wide range of topics)
- mises institute podcast
- the classicist (with Victor Davis Hanson, Hoover institution)
Isn't it time we made a People's Kube podcast? We would rule the progressive Podosphere, for sure...