Antonio Salazarinski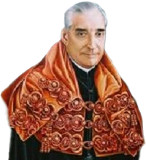 More than
100 police agencies pulled out of agreements to guard the Democratic National Convention
in Milwaukee.
Police are concerned in part about a recent directive preventing law enforcement from using crowd control devices such as tear gas and pepper spray.
[indentr]"We respect the Fire and Police Commission's decision," Pond du Lac Police Chief William Lamb said in an interview. "But in this particular case, we strongly disagree with the actions they've taken." [/indentr]
We believe (that) in removing those tools, the use of chemical irritants or pepper spray, from the available resources that the law enforcement officers would have at their disposal if protests become non-peaceful would severely compromise the safety of the public and also the safety of the law enforcement officers who would be assigned to protect the DNC."
One person on this story said:

Genosse Dummkopf

Ain't the police there abolished anyway?
(or do I mix up Milwaukee and Minnesota?)

Comrade Otis

There is no need for police at a democrat convention. Police are racist capitalist pigs. They only cause trouble.

All we need to protect us are signs outside with the proper slogans! Black Lives Matter! Science is real! Love is love! Everyone is welcome here! Gun free zone!