Anon E Mouse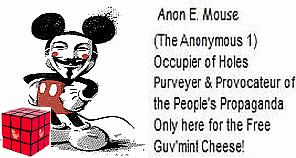 It appears that OkCupid's co-founder and CEO, Sam Yagan, is guilty of having donated to an anti-gay candidate!
And there is more! Per
Mother Jones
:
Quote:
But there's a hitch: OkCupid's co-founder and CEO Sam Yagan once donated to an anti-gay candidate. (Yagan is also CEO of Match.com.) Specifically, Yagan donated $500 to Rep. Chris Cannon (R-Utah) in 2004, reports Uncrunched. During his time as congressman from 1997 to 2009, Cannon voted for a constitutional amendment banning same-sex marriage, against a ban on sexual-orientation based job discrimination, and for prohibition of gay adoptions.
He's also voted for numerous anti-choice measures, earning a 0 percent rating from NARAL Pro Choice America. Among other measures, Cannon voted for laws prohibiting government from denying funds to medical facilities that withhold abortion information, stopping minors from crossing state lines to obtain an abortion, and banning family planning funding in US aid abroad. Cannon also earned a 7 percent rating from the ACLU for his poor civil rights voting record: He voted to amend FISA to allow warrant-less electronic surveillance, to allow NSA intelligence gathering without civil oversight, and to reauthorize the PATRIOT act.

Comrades! We must support our comrades at Mother Jones in their denunciation of this... this despicable hidden kapitalist pretending to be one of us!
LOL - Truth
is
like the Cube™!!

Ivan Betinov

I...Smell...SHOWTRIAL!


Red Walrus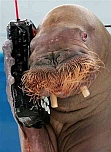 Khruelchev

Comrades, this bourgeoisie knucklehead can be tried and convicted before we could finish one of Mooshelle's abbreviated skool lunches! We could be done and still have plenty of time to denounce the Koch brothers!