Colonel 7.62

Comrades!

The future holds much promise.

New research shows that in 2017, the Surplus Fetal Tissue Exchange Act will be passed, allowing the sale of aborted fetuses and dividing the proceeds three ways between the government, Planned Parenthood and the person who had the abortion.

This is expected to stimulate the economy and reduce unwanted population growth in economically poor and uneducated areas.


Soviet Mike Komsomolets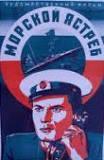 Sales of the Gosnell cooler are expected to really take off.
Perfect temperature. Holds tons of SFT!