OksanaTheTerrible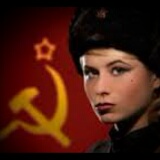 Lerner slammed 'evil and dishonest' GOP inquisitors
It's only ok when progressives do it.

Red Square

"I didn't do it" by Lois Lerner, Volume III.


Kammerat X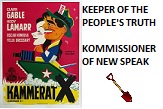 The People's Ministry of Truth ™ is compiling acceptable commentary to be included in the Progressive scriptures (as eluded to in an earlier post). The book of Lois Lerner the Overseer ™ will be available to be added to the over sized 3 ring binders all members of the collective are required to keep the people's current truth in.
Be seeing you ™

Lev Termen
Some people just never Lern.