Reiuxcat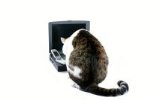 Comrade Marshall Pupovich,
Your humble servant, comrade Reiuxcat, sends report from the progressive stronghold of the Northwest.
In order to validate and vindicate the secret project you have assigned your humble servant, I have traveled at great expense to personally reconnoiter the greater Seattle area.
The center of our newest information gathering center is an established landmark in Fife. Subjects, informants, and handlers come and go without perturbation to this unassuming looking restaurant.
Below are some photos....
If you notice the identical off road vehicles parked in front of the restaurant. This was actually a group of CIA idiots having breakfast before embarking on a trip up Mt Ranier looking for the false right wing radio beacon I had planted two days ago. They had not a clue what happens at the Poodle Dog. I read now they are reported missing!!! I only wish I knew what happened. HeHe
So, when the time comes, when The ONE(TM) gives the order, we are in position and ready!
I hope you like the Pup Room. That was my addition in a nod to your faithful service.

Father Prog Theocritus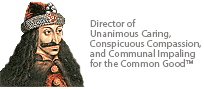 Reiuxcat, you have tumbled to the first of a new series of restaurants formed by the members of the bankrupt Los Angeles Times and the nearly bankrupt New York Times. For they are all Poodles for Obama, the One.

This is the first of the POO restaurants which shall serve O'ly food, and with each one there will be a fortune dog biscuit with a quotation from the Blue Book of Obama.


DDR Kamerad

The sort of food Theo finds excretable!


Reiuxcat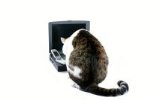 DDR Kamerad
The sort of food Theo finds excretable!
That did not come out as smoothly as you thought my dear comrade.

Father Prog Theocritus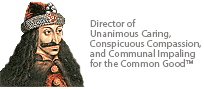 DDR, being a Made Progressive, I find nearly everything edible and everything excretable. Or execrable.

I am not a hog. I am positively bubbling over with the milk of human kindness and beam with munificence on my fellow man, no matter his rank in the hierarchy of beet-diggers.

I adore everything, especially if I can use it or resell it or use it to blackmail people. And I shit on everyone that I can.

That's what makes me a Made Progressive. Oh, that and the fact that I'm self-righteous about it.