Hammer and Loupe

Following the successful replacement of the
University of Alabama team mascot
, President Obama is seeking more change, working tirelessly to make sure our children will not be exposed to certain popular, but insensitive and microaggressive team names and mascots.
Here are some candidates on the President's ever growing list:
Atlanta Braves to Meeks
Los Angeles Angles to Avocadoes
New Orleans Saints to Soviets
Washington Redskins to Rednecks
New England Patriots to Communists
New York Jets to Props
New York Giants to Dwarfs
Kansas City Chiefs to Chefs
San Francisco 49ers to Bums
San Diego Chargers to Parolees
Atlanta Falcons to Pigeons
San Francisco Giants to Miniatures
Los Angeles Dodgers to Crooks (will have a crook for a mascot).
All changes to occur by executive order, not subject to Supreme Court challenges.

Comrade Biffinaditch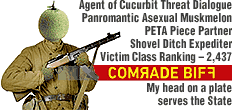 Hammer and Loupe
Washington

Redskins to Rednecks
I propose the historical seat of White oppression should have its named changed to Whitewashedsin.

Comrade Stierlitz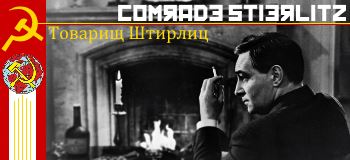 The Pittsburgh Pirate Parrot will be changed to the Pittsburgh Pirate Crow.
The
Pierogi Race
at most Pirate games will be changed to the Beet race.

Comrade Biffinaditch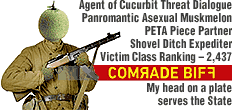 New York, where you're treated as
Surrounded by
and
Opposing viewpoints met with a cascade of
They're the champions of
and squat-boy
flush out the old and replace it with a flesh list of
White, cisgendered - you're one of the
and lower than

Red Square