Captain Craptek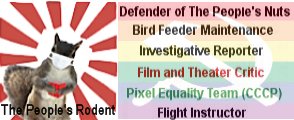 Moments before Obama's weekend flight
to visit the former home of Chief Sitting Bull, he was informed of a terrible computer mishap at the IRS.
During an unprecedented effort to recover Lois Lerner's email records for the House Ways and Means Committee investigating the IRS/Tea Party scandal, it was discovered that virtually all traces of her email had mysteriously vanished. IRS officials were stunned to learn that most of the missing email records were between Lerner and individuals at the White House, Treasury, Department of Justice, FEC, and Democrat offices!
[indentr]
Rep. Dave Camp, R-Mich., chairman of the House Ways and Means Committee: "There needs to be an immediate investigation and forensic audit by Department of Justice as well as the inspector general."
[/indentr]
[indentr]
"The IRS has made unprecedented efforts
in connection with this effort, producing more than 750,000 pages of documents to help complete the investigations. In total, the IRS's efforts to respond to Congress have involved more than 250 IRS employees working more than 120,000 hours at a direct cost of nearly $10 million," the agency said in a statement.
[/indentr]
The IRS statement added that due to a bizarre parallel server failure all records of the $10 million dollar, 120,000 hour search for the missing records was also missing. President Obama vowed to leave no stone unturned in getting to the bottom of these unfortunate events, and assured the public that steps will be taken to prevent this from ever happening again.

KOOK

If a server ate her email, the reason is obvious: Insufficient money for the server to be fed properly, and thus it's obviously the fault of the Tea-Party Republicans' in the House because they have blocked the proposed "living wage" for all servers to enable them to eat and to network through unionization. We shoud demand that they be paid $50/hr so they can eat normal food and won't be force to beak into IRS offices and consume the fruits of the hard labor of dedicated public servants such as Ms. Lerner. I wonder if anyone has even bothered to check to see whehter she's been able to eat properly since she's had to make ends meet (or end's meat) on her meager retirement income.

--KOOK


Opiate of the People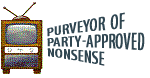 Another of the bizarre effects caused by climate disruption. When will they learn????


Captain Craptek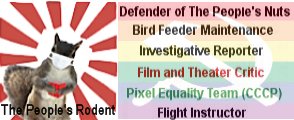 Comrades with double-secret password - see below:
Mystery item No. 1

Ivan the Stakhanovets

Yep, when Dear Leader reads about this in the news, he's going to be pissed. I'll bet that (once again) he will not rest until he gets to the bottom of this...


Pamalinsky

I have an exclusive that reveals the exact date Lois Lerner's emails were made available to the public. The date still stands!
Here it is!