Lenora Fullome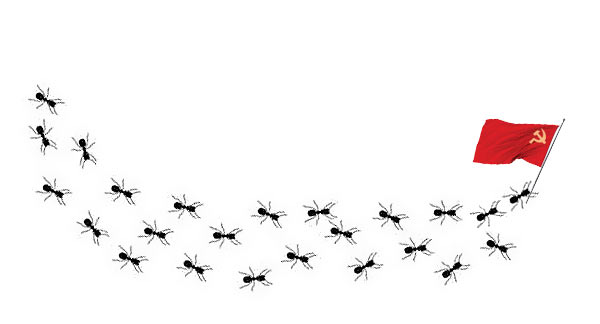 Why can't Amerikkka be more like India? For starters, they are People of Diversity, but the main point here is their
miraculous state hospital system
...
A woman receiving treatment for diabetes at a state-run hospital in eastern India lost one of her eyes after ants nibbled away at it, officials said on Tuesday.
Brothers and Sisters of PETA...look at the humane treatment that even
ants
get by the state! Our children are dying in the streets of corporatist Amerikka, and the Indian state feeds their ants!
And it's not just ants that are cared for...
Scampering rats and stray cats and dogs sharing bed space with patients are not uncommon sights at India's overcrowded state-run hospitals that are used by millions of poor and middle-class people.
All animals are treated with respect by a caring government. Hospital beds for rats -- no rat will do without!
But what's this about "poor and middle class people"? Clearly, India is not a classless utopia yet.
Wipe Amerikkka off the map!

Premier Betty

I read that article a while ago, that must have been really creepy seeing those ants crawling around in there. Maybe even the queen ant came over and laid a couple eggs in her brain... eewww, I'm gonna stop talking about that. Sounds a little too much like "ALIEN"