Comrade Vlad Linen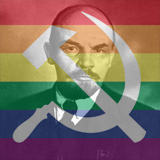 PROG OFF: My compliments to whichever Comrade wrote this ultimate parody bill and got it to Pelosi so she hold a vote on it. It's like something straight out of The People's Cube. It sounds like the work of either Chedoh or Evil Smiley.
---

DOUBLE PROG OFF: Indeed, I realize nobody here actually wrote it and got it to Pelosi's desk, but my gosh, talk about life imitating The People's Cube. It's like a bunch of parodies that the Democrats would never be so blatant about before times like this.


Minitrue

Does it contain mandatory throwing of money out of helicopters? Like actual helicopters? If not, it is not yet completely GWONT compatible I suppose.