Red Badger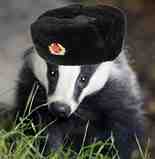 COMRADES!
The private armies of the evil capitalist Governor are cracking down on innocent singers who have refused to pay the obligatory and far too expensive $0 fee (the state should be paying them to hold these protests) to hold organized events in the State Capitol.
Even this firefighter who is clearly wearing the party-approved headwear of his glorious department has been accosted.
This must not stand! We must support our glorious party uprising in the People's Republic of Madison!
Behold the violent beat-down these poor innocent singers received at the hands of this rogue-governor's goons!

R.O.C.K. in the USSA
First they came for the tampon earring wearers, and I didn't speak out, because I don't wear tampon earrings.

Then they came for the singing firefighters...


mi

This is disgusting! When the Party finally takes over to save Amerikkka from itself, you'll never hear about such arrests. That's a promise.


Captain Craptek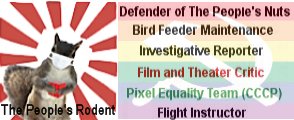 Hmm......This story in "The Progressive" was written by a Matthew Rothschild. Now, where have I heard that name? Oh, yes! Have a look at this glorious group of - er, whatever.
alicebtoklas
They even have their own Wiener!

Red Walrus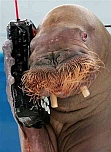 It is absolutely wonderful, seeing all the unemployed and the few proletariat, standing up against freedom and capitalism. Simply outstanding.


Fraulein Frankenfeinstein

I am thinking he should have done his singing on May Day and the outcome would have been different.


Chairman Meow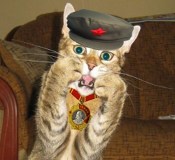 Unfortunately a panel of three judges ruled to stop the singing.