NormB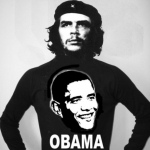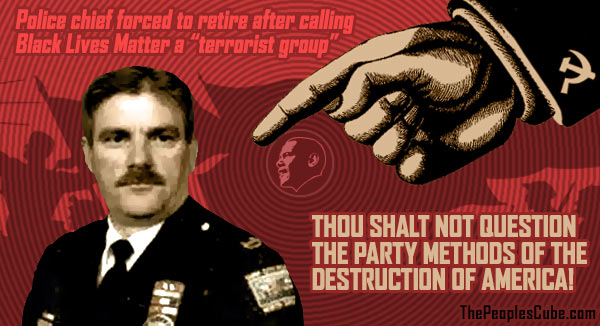 Police Chief: I Was Forced To Retire For Facebook Post Calling 'Black Lives Matter' Movement 'Terrorist Group'
SURF CITY, N.C. (CBS Atlanta) — A North Carolina police chief says he was forced to retire after an anti-Black Lives Matter Facebook post.

WECT-TV reports Surf City Police Chief Mike Halstead retired effective immediately after calling the movement a "terrorist group" and that President Barack Obama has brought about a race problem in the U.S.

"He put that information out, that was intended for his friends and colleagues and peers, but it was a public statement and there are people that were offended," Surf City Town Manager Larry Bergman told WECT.
"...there are people that were offended" - case closed. To the reeducation camp with YOU comrade.

Dr. Worddust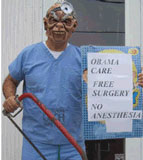 Kom Rads Reeducation is too good for these Fascist Police Enforcers who believe they are more lawful than the Enforcers of the Peoples Party. Only the most Permanent Retirement will do.