Vladimir_Scratchanitch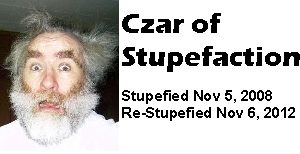 Change in election becomes black-and-white controversy


Obama administration feared voters would pick non-Democrat candidates
Posted: January 02, 2011 6:55 pm Eastern
By Anthony Tsontakis © 2011 WorldNetDaily
The U.S. Justice Department has demanded – and a federal judge has agreed – that residents of a North Carolina city cannot make their municipal elections nonpartisan because the Obama administration representatives don't like the possible outcomes that could result.
The result comes in a recent case involving Kinston, where voters overwhelmingly – the victory margin was about 2-1 – decided they wanted to leave the political affiliations off of candidates' names in their city elections.
Not so fast, said Barack Obama's Justice Department. If the affiliations are left off, a few white voters might not know who was the Democrat, and they might vote for a member of another party, the federal officials warned, and that can't be allowed.
After city officials waffled before the demand, several citizens challenged the order in court, and now a judge has turned them back without ruling on the issue itself. The judge said the citizens – taxpayers and voters in the city – had no "standing" to challenge how their own elections are run.
Kinston's plan was simple: make the elections nonpartisan so that voters would choose a name, not a political party.
However, the U.S. attorney general ordered the election results voided because
"removing the partisan cue in municipal elections will, in all likelihood, eliminate the single factor that allows black candidates to be elected to office."
The federal government argued that
"a majority of white Democrats support white Republicans over black Democrats in Kinston city elections," except for "a small group of white Democrats [who] maintain strong party allegiance and [who] will continue to vote along party lines, regardless of the race of the candidate."
FULL STORY

Vladimir_Scratchanitch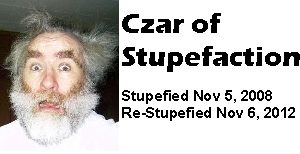 Another story-
IS PUTIN LOSING HIS GRIP?
By Attorney Jonathan Emord
January 3, 2011
NewsWithViews.com
Russian Prime Minister Vladimir Putin is one of the world's most brutal and repressive dictators, similar in many respects to Adolph Hitler. He rules Russia with an iron fist, crushing opposition and depriving Russians of freedom whenever that freedom expresses itself in opposition to his policies. He employs his military, military intelligence, and secret services to terrorize and kill political opponents and to prop up his fascistic regime. He condones widespread corruption and graft.
In 2001, President George Bush revealed his own intellectual impoverishment when he proclaimed following a brief meeting with then President Vladimir Putin that he greatly admired the man because, as Bush put it, he had a "sense of his soul." Never one quick to admit a mistake, Bush recently stated in an interview with conservative radio host Hugh Hewitt that Putin had "changed" from a good to a bad man since 2001. No, Mr. President, Putin has known and has liked evil since at least 1975 when—fresh out of the university—he joined the KGB and helped hunt down, abuse, and remove political dissidents within the Soviet Union. Putin and repression are best buddies. It is shameful that Bush embraced Putin despite (or perhaps ignorant of) Putin's sordid past. He helped advance that dictators brutal and repressive regime by treating him as an ally.
Bret Stephens of the Wall Street Journal may have given the best summary of Putin's regime when he defined the man as a despot, identified Russia under Putin as a fascistic state, and equated Putin's nationalization of the means of production as the equivalent of Adolph Hitler's national socialism.
FULL STORY

Grigori E.R.

Good grief Comrade Vlad,
We of the greater NC Kollective know who to vote for! We know which side of our collective bread is buttered with
Wealth Spread
. Under my kind and wise leadership the NC Kollective has become the very epitome of what all the States will become in the new Progressive World of next Tuesday. Just ask anyone in Raleigh or Charlotte. Has Dear Leader visited any other cities as much? Huh? We're bluer than blue Comrade and leading the way.

Comrade Whoopie

Vladimir_Scratchanitch
Not so fast, said Barack Obama's Justice Department. If the affiliations are left off, a few white voters might not know who was the Democrat, and they might vote for a member of another party, the federal officials warned, and that can't be allowed.

In fact it was the potential that
blacks
might unkowingly cast votes for the Republican that caused the uproar among Democrats.
What if evil Republicans ran a black candidate and Democrats ran a lily white Prog? What if both candidates are black? Negro voters might mistakenly elect a conservative. Democrats know that blacks can't be trusted to think about who they are voting for. Now that Republican Uncle Toms have entered the election scene, racist blacks can no longer make their selection by skin tone alone.
NO LABELS! (er, within exception)

General Confusion

Comrades,

Prog OFF

Slight adjustments to the story, it should be the Injustice Department instead of Justice Department. The FBI has become the Federal Investigative Bureau [FIB].

"Barack Obama" is an aka for Barry Soetoro.

Prog ON


Grigori E.R.

As for Comrade Putin, he's mellowed with age. He's the victim of bad PR just like your's truly. Sniff, sniff......................damn, now I'm getting homesick for the Motherland:




Leninka

Comrades,

Don't you know that Houston is most progressive? We choose our candidates on the basis of race, not political affiliation. They eliminated the political party from the mayoral candidates several years ago, and just this last election, we ended up with a most proggerrific election between a Hispanic man, a black man and a white lesbian. It all boiled down to race, really. The Hispanic candidate was a Rethuglican, but because he was Hispanic, he didn't have a chance, having betrayed his own Raza.