Antonio Salazarinski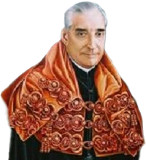 On February 14th, 1990 for Michael Bloomberg's 48th birthday, staffers at Bloomberg L.P celebrated their boss' most famous offensive quips and anecdotes by creating a pamphlet and presenting him with a leather-bound copy.
Some of the quotes are anti-female, anti-faith, and someone who looks down upon people who aren't like him.
Called
The Portable Bloomberg: The Wit and Wisdom of Michael Bloomberg
, it was edited by Bloomberg L.P.'s chief marketing officer Elisabeth DeMarse.
At the beginning of the book DeMarse wrote "Editor's Note" that reads, "Yes, these are all actual quotes. No, nothing had been embellished or exaggerated. And yes, some things were too outrageous to include.
Some of the tidbits in the pamphlet include:
* The only liberal I trust is a rich old liberal. Why? Because they're old enough to understand what they're saying, and they're rich enough to pay for what they say!
* If women wanted to be appreciated for their brains, they'd go to the library instead of to Bloomingdale's.
* The three biggest lies are: The check's in the mail, I'll respect you in the morning, and I'm glad that I'm Jewish.
* If Jesus was a Jew, why does he have a Puerto Rican first name?
* [Marriage] Sex with someone you love… is sex with someone you love. The plusses are you don't have to buy dinner and the only thing you catch with callouses," and "Whenever my wife catches me eyeing some broad, she's very careful to turn to me and say, 'That's the most expensive piece of arse in the world!
* It [Bloomberg L.P.] will do everything, including give you a blow job. I guess that puts a lot of you girls out of business.
* I believe in the capitalist system and free enterprise. The only exception is 8th Avenue, where people pay for what they could get for free [hookers].
* There are three types of favorite restaurants: Where would you go if you had to eat there forever – I'd say '21'. Then, where would you go for your last meal – Le Cygne. Then, there's where you would take your wife for your last meal – McDonald's
* Make the customer think he's getting laid when he's getting fu**ed.
* There are certain states you don't go to.

Papa Kalashnikook

As a voter, I will totally ignore all of that if Mini Mike will pay me the measly sum of $100k. Done, gone, forgotten. Hail To the Chief!


Red Square

Here's a more recent quote from 2010 at the Center for American Progress in D.C., live on C-SPAN. Michael Bloomberg
offering commentary
on the Great Recession:
"The percentage of men went from 1 in 20 to 1 in 5 who are unemployed. Part of that is in some senses good. Because the reason I think for it is the opportunities for women to enter the workforce."
He might as well have said, "If men can no longer bring home bread, that is in some sense good because it gives their wives more room for cheesecake."

Papa Kalashnikook