Hammer and Loupe

It was a grand old speech talking about raising minimum wage, taxing the rich, and free community college, and the two term trap set for the Republicans was all great and fun. What ruined such a grandiose lecture are those dissenters who will tarnish our magnificent Dear Leader.
Yes, the
Rebel Pundit strikes out and dismisses our Dear Leader
.
I am greatly disappointed about the naysayer who should know that authorized criticism is key to getting help from the government. Only the government shall give those the privilege of critic and no one else. Any who.... We shall be ever vigilant on keeping the peace and positive atmosphere.
Forward!!

Minnesotastan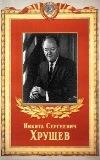 Komrades -

First, let me apologize for my lengthy absence from your warmth. It seems that I forgot about some old comments I once made and needed to go to Jiffy-Lobo and then take a trip to a work resort.
The good news is, I am now completely retaught, and swear my undying loyalty to Dear Leader.

However... If Dear Leader is getting this kind of propaganda thrown at him from his own peeps in his true home town, what could possibly be next? I am shocked and appalled that such Reich Wing noise was spewed in this piece, and I say to the Rebel Pundit (if that is their real name), What the hell are you complaining about...How much more does Dear Leader need to golf for you to see how much he cares about all of you.

OK, back to my igloo... I hope it doesn't melt from the steam coming out of my ears.


Captain Craptek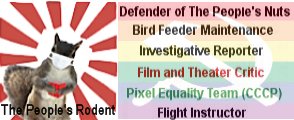 Excerpt from the novel by Charles Dickens and Captain Craptek
A Marxmas Carol
Spirit of Obama Present:
My time with you is at an end, Barack Obama. Will you profit from what I've shown you of the good in most men's hearts?
Barack:
I don't know, how can I promise!
Spirit of Obama Present:
If it's too hard a lesson for you to learn, then learn this lesson! [opens his robe, revealing two starving African American children]
Barack:
[shocked] Spirit, are these yours?
Spirit of Obama Present:
They are Man's. This brother is Ignorance, this sister is Want. Beware them both, but most of all, beware this bro!
Barack:
But have they no refuge, no resource?
Spirit of Obama Present:
[quoting Barack] Are there no O-Phones? Are there no EBT Cards?

Ivan the Stakhanovets

The solution for Brother Ignorance and Sister Want are the same...
Community College