Minitrue

Glorious news comrades!
(Short pause, while I try to control a bout of uncontrollable laughter).
Who said cultural suicide couldn't be funny? In their most equal attempt to make the final destruction of Western culture a memorable and joyful event, our Korrektified German comrades have launched a new and hilarious idea (warning: this is, for once, NOT satire!):
The president of the German Union of Swimming Pool Lifeguards (Pater Harzheim, may his name live on in history!) has a
solution
for the
dire lack of lifeguards
in German swimming pools:
Employ refugees!
(Yes, you just read that correctly)
He got support for this proposal by many local politcal parties. Ibrahim Yetim (of the local socialist SPD) said it was a good idea, since it will give "young refugees a perspective".
There are however, some evil bourgeois radicals who see some problems in this proposal (of course this is all Jewish propaganda, but I'll mention it nonetheless:":
1. Many refugees apparantly cannot swim. The president of the lifeguard union has admitted that there have been many cases of refugee drowning the last year. Local politicians have already called for more refugee swimming lessens (guess who will pay for that).
2. Language. Not many refugees speak German well enough to be employed.
3. Last but not least: there is this little detail about the widespread "tradition" of refugees entering swimming pools to take pictures of young girls or even rape them.
A swimming pool in cologne has closed it premises to refugees after multiple reports of abuse. In almost every European country the past year there have been stories about sexual abuse by refugees. It even led to the German government making special "leaflets" for refugees in swimming pools to show them how to behave.
The president of the Lifeguard Union however is assured (and this is an actual quote from the interview):
"By employing refugees, these groups will get used to eachother and soon the intercultural conflicts will be a thing of the past."
(FYI: Newspeak word of the week: RAPE BY REFUGEE is now known as "INTERCULTURAL DIFFERENCES".)
Mr Harzheim is hereby presented with the Grand Cross of Cultural Suicide, First class, with Oak leaves. Congratulations!
Your comrade, Minitrue



Red Walrus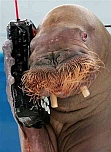 The Red Terror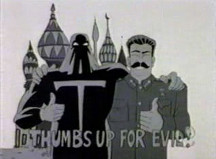 And for those that do not wish to be "interculturally conflicted" upon....

Genosse Dummkopf

.
Herr Harzheim, the - so to say - Oberschwimmbademeister der Nation, in nutshell : Ja, refugees for Bademeisters. But first they haf to learn swimming. And dsen dsere vill be common good and inclusivity and gutes koexist.
Most equally korrekt.
Yet, Herr Harzheim missed his once-in-a-lifetime chance — to formulate his ideas as a
template
: Ja, refugees for X. But first they haf to learn Y. And dsen dsere vill be common good and inclusivity and gutes koexist.
Examples : Let X be Medical Profession and Y be Laryngological Surgery. Let X be Airliner Pilot and Y be Transatlantic Flights. Let X be German Contributor to Kube and Y be The Alphabet. And so on, you get the catch.
Had Herr Harzheim done
that
, the High Office for Honorificabilitudinity (by Marx! things you find in dictionaries...) of our Elevated Brussels Kubicle wouldn't hesitate to add the Purple Emerald and Two Crossed Bulawas to Herr Harzheim's Grand Cross of Cultural Suicide.

Genosse Dummkopf