Commodore Snoogie Woogums
Comrades;
Knowing when you are being subjected to right wing propaganda may not always be apparent. A knowledge of the techniques utilized by the right wing will make identifying their vile hidden messages easy to detect. One method frequently used by the right wing is identified by the party as "Plain Folks".
Plain folks propaganda is an attempt by the propagandist to convince the gullible that his views reflect those of the common person and that they are also working for the benefit of the common person. The propagandist will often attempt to use the accent of a specific audience as well as using specific idioms or jokes. Also, the propagandist, may attempt to increase the illusion through imperfect pronunciation, stuttering, and a more limited vocabulary. Errors such as these help add to the impression of sincerity and spontaneity.
This technique is usually most effective when used with glittering generalities, in an attempt to convince the gullible that the propagandist views about highly valued ideas are similar to their own and therefore more valid.A prime example of this horrid right wing "Plain Folks" propaganda technique in action was just recently unearthed in The Peoples Navy Archives.
When confronted by the above type of propaganda, the party instructions are to plug your ears and refuse to be swayed by the "Plain Folks" smooth talker.

Dedhedvedev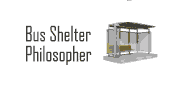 Surreptitiously polluting young minds like this is insidious. "Plain Folks"? More like Palin Folks.


Captain Craptek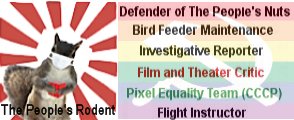 Poor Barney - The original LIV


Comrade Pistov
Is almost over Comrades. Soon, vile reactionaries will be heard no more. The People will be Free from their speech when things are like they were in the good old days when you could say anything you wanted; once.


Nomenklatura-climber


Nomenklatura-climber