Dr. W. S. Palimpsest

This is a must-see video from the brilliant folks at EconStories.com. For some reason, it will not embed. But here's the link:
http://www.youtube.com/embed/GTQnarzmTOc
=====================================
Fixed it Professor. Embedded above. Yes, these are excellent video's. Thanks!

-RR

Kelly Ivanovna/келя ивановна
Rats. No Flash at my work kiosk today.


Red Rooster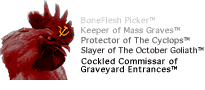 These Kulaks spreading educated propaganda to the masses without government funding or approval need to be destroyed once and for all!!!

Hail Obama!


Kool-Aid_Man

Hayek is spelled with an H... as is HERETIC!
All hail the God-State!
-KAM
Excellent find Dr., I shall provide this to some of my less political/economic savvy associates!
DETESTABLE!

Father Prog Theocritus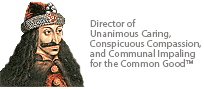 I'm a true libertarian but I wonder if this is perhaps more libertarian than Hayek was? I'd give my left nut to get as libertarian a society as Hayek recommended but he was not entirely laissez faire.

R.O.C.K. in the USSA
Dr. W. S. Palimpsest, this Tea Party nonsense and lies cannot be tolerated!! I DEMAND A SHOW TRIAL!!!