Red Square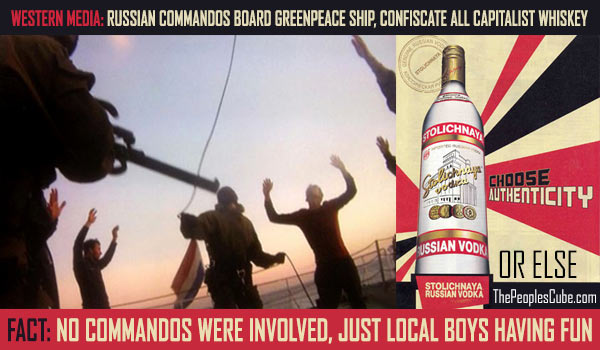 The New York Times reported a story last week about
Russian commandos boarding a Greenpeace ship in the Arctic
.
The Russian troops, who rappelled out of a helicopter while wearing balaclavas and uniforms with no insignia of any kind, were described as "coldly professional at first," pointing automatic weapons at terrified crew members and forcing them to kneel. After discerning no threat, however, "they began plundering the crew's alcohol supply, and quickly descended into drunken revelry."
Our Russian sources deny these accusations and say the story is only "partially true," pointing out that only non-compliant alcohol had been confiscated in what they describe as the launching of a new international marketing campaign for Russian Vodka, "Choose authenticity or else" that had gone awry.
We were then provided with a flyer designed by the same marketing advisors for a similar campaign. So far, no accidents have been reported as a result of customers following the party advice.
~

R.O.C.K. in the USSA
Ahhh, Comrade People's Director - such a marvelous holiday Partyday story!

I find that I am having hard time deciding who is victim in situation, though - we all know Greenpeace and love their dedication to the Cause, and yet the soldiers from glorious Motherland were also doing what can only be called right left!

It reminds me of the time a few years ago when Greenpeacers hung off a bridge on bungee cords in front of American ship of war, knowing that the capitalists would stop the ship. Boy, were they surprised when those Navy teabaggers actually sped up and aimed right at them!

>spit<


Comrade Otis

Quote:
He and the other activists face charges of hooliganism, punishable by up to seven years in prison. Russian prosecutors initially also pressed, but now appear to be ready to drop, charges of piracy, which carry a maximum sentence of 15 years in prison.
Good. Hooliganism is crime. But sentence isn't hard enough. Weak socialism has enfeebled Russian people. Hooligans get off lucky. Not so here at People's Cube, I assure you. Hooligans get People's justice: swift summary liquidation.
Hooligans are a little ray of sunshine in my otherwise cloudy day.

Captain Craptek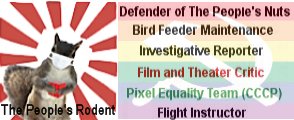 Comrades,
As Marx is my witness, I did my best to defend the alcohol stores. But alas, I was overwhelmed by Russian commandos - and the partying began in earnest!
Later, after all the wine and spirits were finished, the commandos loosened up and put on a real good show for us. This one was the hit of the party!
But the ship's captain was the star! I must admit - those Greenpeace guys really know how to have a good time!

Ivan the Stakhanovets

Craptek, I'm not sure how (or WHY) you determined that the Russian in your photo was not wearing his issued boxers, or how that became the life of the party, but since the repeal of Don't ask Dont tell, you are on your own. Just keep him away from my tractor barn.


Colonel Lukianov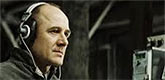 You should be careful when talking about your barn in the public. It may give a wrong impression, and cause commotion in the public eye. After all "If you have a barn, return your apartment" motto has long been encouraging people to give back to the society what is rightly theirs. Housing situation is tough, there are millions, tens of millions of folk who are waiting for their fair share of housing.

When party signatories talk about barns or dachias in their possessions, it creates stir among masses. We don't have that many tapes on hand, to record all citizens gossips and in private rants.