Mikhail Lysenkomann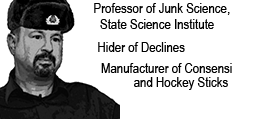 Recent visitors to Madame Pelosi's Wax Museum of Living
Horrors
Politicians are stunned by the recent revelation that the figures they saw
were not made of wax!!
They were the actual politicians themselves!
It turns out that for the past three years, Madame Pelosi has been paying Mssrs. Reid, McCain, McConnell, Boehner, the Fartiste himself, Mr. Bawney Fwank, and other pols who have passed their expiration date -- to stand in their areas of the Museum pretending to be a wax figure,
and nobody noticed.
Indeed, Madame Pelosi herself has frequently stood in her own Museum area, and no one noticed.
Reportedly, Her Highness Ms. Hillary Rodham Clinton has never been a part of the exhibit. Madame Pelosi feared that a coughing fit would ruin the atmosphere of... uh... "realism." Whatever that means. Apparently it means
something
to a Democrat, but no one knows exactly what.
Anyway, Dear Leader's Dept. of Justice believes that no crime was committed, since there is nothing deceptive about claiming that any politician is actually a wax figure, and so the practice is expected to continue as various politicians age, get voted out of office, or retire -- and need to supplement their incomes through... uh... "acting." Or "posing." Or something.

Comrade Stierlitz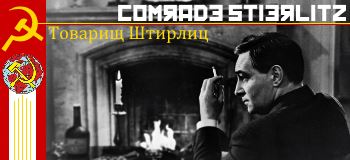 Of course they weren't wax! If they were wax, there'd be a wick at the top and a sign saying "Matchbooks 25 Cents". And there'd be a sign in the politicians section saying "Propane Torches 1 Dollar Per Minute".


Apparatchik Unkulturny

My
Our Entire
Beet-Kollecktiv
recently toured
Mme. Pelosi's Peoples' Wax Museum
, and we voted -
UNANIMOUSLY
- that it was a
Triumph Of Peoples' Art
!
Sadly, one of the children in our
Party
was overheard to remark that,
"These things don't even look real..."
, but after
The Honorable Sen. McCain
stepped out of his display case and yelled epithets at this shameful little beast, we had no choice but to vote -
UNANIMOUSLY
- to remand the little
Thought Criminal - and his entire family
- to
Peoples' Re-Education Camp #12
for a
Full Summer Of Correction Learning
...

Captain Craptek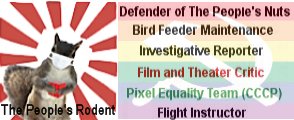 Another reason not to fear global warming!


Genosse Dummkopf

.
The Heady Days of Ma'am Pelosi (& Co), in timelapse :
Historically Unprecedented Moment - Midterm Election 2010 over :

... and Ma'am Pelosi receives a Flash of Inspiration
( question mark indicating the Birth of the Vision : Wax Museum ! )
pics (top down) :

Lenin Prize level Comrade Maksim (Mar. 2010)
definitively fabulous Jason Seiler of TWS (Sep. 2009)
and outstanding cartoonchik Glenn McCoy (Day-1 after 2010 landslide).