Antonio Salazarinski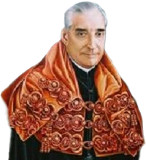 It seems that Seattle in the race with Minneapolis as to which city will defund the police first.
Seattle Police Chief Carmen Best will be resigning on Wednesday
morning, following the city council voting to defund the police amid massive unrest.
The news of Best's resignation came one day after dozens of businesses were looted once again.
On Tuesday evening after news of her resignation leaked, Chief Best emailed Seattle police officers explaining her decision.
"It was a difficult decision for me, but when it's time, it's time," Best wrote. "I am confident the department will make it through these difficult times. You truly are the best police department in the country, and please trust me when I say, the vast majority of people in Seattle support you and appreciate you."
Q13 reports,
"the council on Monday approved proposals that would reduce the police department by up to 100 officers through layoffs and attrition. Chief Best was vocal in her opposition to the cuts, which came after councilmembers pledged to redirect money from SPD to community programs amid calls from protesters in the wake of George Floyd's death in Minneapolis."
The budget cut will slash nearly $4 million from the department's annual budget — and the council members promised to cut even more in 2021. The 7-1 vote faced objections from the city's police chief, mayor and the Seattle Police Officers' Guild.

Ivan the Stakhanovets

Here it comes...

"Racist city council forces BLACK Female to resign"

Films at eleven.


Red Rooster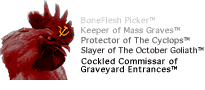 It is nice thought Ivan, but it will not happen, this NEO-KULAK must step down because The PARTY™ said so! WHEN THE PARTY SAYS so race, class, and gender no longer matter for us.
BECAUSE..
WE ARE RACISTS, CLASSISTS, SEXISTS, Ahem... COLLECTIVISTS BY NATURE... and NO INDIVIDUAL MATTERS!!!

Genosse Dummkopf

Ivan the Stakhanovets
... "Racist city council forces BLACK Female to resign" ...
She can't be BLACK - b/c blacks shun police, no?
Zey can't be FEMALE - b/c females, handicapped, can't be "chief" of anything, ja?
So, NO films at eleven.
NO films, NO riots, NO nutin. I wash my hands of it.

jackalopelipsky

At last, Peace and Love® will have an additional $4 million in the budget in Seattle. It's gonna be like Wokestock, comrades.