Comrade Pavlovski

Comrades:
Please keep this under your hat and just between those of us who are slightly more equal than others. I have been able to obtain an exclusive, detailed, advance copy of Dear Leader's plan to save our economy. It is brilliant in its simplicity yet at the same time refreshing, reassuring and evidence that the school records he works so hard to conceal are simply indicative of the level of humility this man has. He doesn't want to rub his brilliance in our faces. We must all go down to party headquarters tomorrow and volunteer every single free hour (not required to be waiting in line for our monthly government stipends) so that we might all work towards his reelection. We also need to get that Constitutional Amendment thing going to eliminate that foolish two term limit.

Sugar Daddy Bear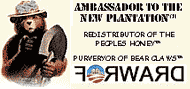 Short, sweet, and to the point. What more do we need to know? Is "Status Quo" in there anywhere?


ThePeoplesComrade

And he did this from memory, no teleprompter. I love a clean, well spoken man.

PS. Nice graphic Comrade Pavlovski.


R.O.C.K. in the USSA
Teleprompters hidden behind clouds (and unicorn farts), comrade.

Let me be clear.


Red Menace

I have question, comrades. Do unicorn farts produce green house gasses?


Kommisar Kaputnik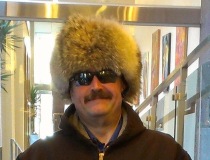 Status Quo? Zey are in zie gulag for daring to engage in the capitalist practice of distributing music for profit!


Dig4Utopia

I am so eXcited!!