Komissar al-Blogunov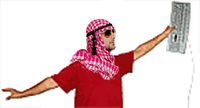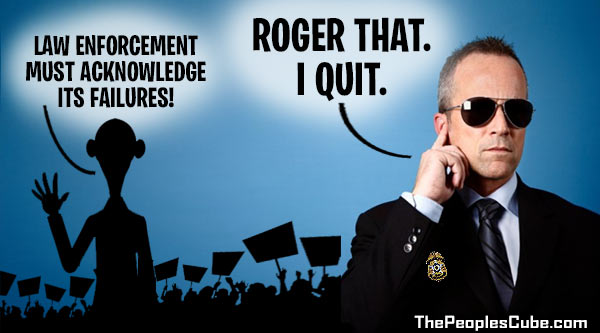 This month's White House Press Secretary, Josh Earnest, seemed a bit off his game when fielding questions from reporters concerning the resignation of the president's Secret Service detail. Earnest had to respond to potentially embarrassing questions such as...
"Are we to understand the president has no armed security?" queried one reporter.
"Well," said Earnest, "I'm sure the president has the situation under control."
"What will Obama do now without any bodyguards?" asked another reporter.
"Um," replied Earnest, "we don't have a strategy yet, but I'm sure the president has the situation under control and is being advised by, um, competent, uh, advisors."
A fuller picture emerged when a former Secret Service agent, going by his codename of "Rogue Honky," held a press conference on the recent mass resignation.
"We listened to the president's speech about
law enforcement needing to admit their problems and issues
, and we got to thinking, you know, we're law enforcement too, and we got plenty of problems and issues," he said.
"I mean, everybody knows we blew it with Kennedy. Heck, we still don't know for sure if Oswald acted alone. And then there are the fence jumpers, the guy that got inside the White House, and the list goes on and on. I looked at 'Bulldog' and he looked at '50 Cent' and we knew we all had the same thought. Just admit that we're flawed human beings and resign. It was the only way to make our jobs safer," the former agent said.
When asked whether that meant that now the President and his family were completely without protection, "Rogue Honky" replied, "Uh, basically, you could say that."
When asked further about the President's response to the loss of his security detail, "50 Cent" answered, "Beats me. Check his tweets."
"Bulldog" added that the president seized his .40 caliber Glock out of his holster after he turned in his letter of resignation and "…just would not let go, he was clinging to it for dear life."
Back at the White House, Earnest cut the press conference short when large numbers of Muslim immigrants, Occupy Wall Street protesters, Black Lives Matter activists, and a tour group of seventh graders began to swarm over the fence carrying baseball bats and torches.
The President's most recent tweets have been appeals for local law enforcement to come to his aid, and prayers for a miraculous deliverance.

Genosse Dummkopf

no problema. I bet, a new SS-batch for The One is already on the way, training with
Daisy BB
.

Comrade Abrakham Linkol'n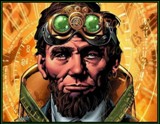 You damned right they would have had flaws.