Superkommissar Maksim

When you dance with the devil... For 75 years the church has supported the Democrats agenda of more entitlements, and more government. We never said a word as they chipped away at the people's God-given rights. We were even in favor of passing Obamacare. So why are they stabbing us in the back now. As you sow, so shall you reap.

Red Square

This story is but a rerun of
the familiar tale about the Scorpion and the Prog
...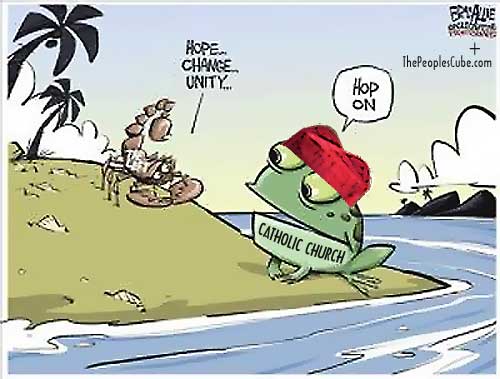 ThePeoplesComrade

He doesn't need another.

Superkommissar Maksim


R.O.C.K. in the USSA

And yes, they DO accept ObamaCard!™ Operators are standing by!
Take before, after, in the middle, it doesn't matter - why be punished with a baby, when ObamaPil™ will remove that unwanted fetal tissue for you after - or even before - it starts growing!!
Get yours today!!