Vladimir_Scratchanitch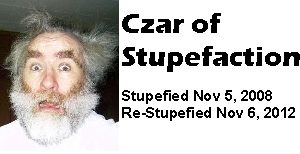 Zenitar_Kamera

I would guess if it were suddenly discovered that a large number of "undocumented" Russians came spilling over our northern border and started lining up to vote Republican our beloved Fatherland Security and State Dept would suddenly find an inexpensive method of shipping them home. They could even call it the "Siberian Express".


Barakolai Dazdraperma

It takes one, or one who's been there-done that, to unmistakably know one when they see it.

Fraulein Frankenfeinstein

THERE IS NO SUCH THING AS "TOO SOCIALIST"!! How do they think they will get their hands on OPM if not through the Obama regime administration?!! WE MUST PROTECT OUR BORDER BETTER THAN THIS!!!


New Paradigm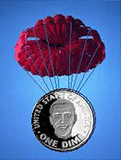 Vladimir_Scratchanitch
so-called "red borough" of Staten Island, N.Y.
Russians are mostly in Great Kills and South Beach/Midland Beach.
Those areas are mostly firemen, cops, teachers, sanitation, etc etc employees. Union before anything...votes in those areas can be bought easy.
The sanitation guys screwed everyone during the blizzard because their OT was cut. Bloomberg is getting the blame.