Neotrotsky

Comrades,
There is a deeply disturbing rumor about Papa Obama's most glorious last State of the Union speech with an "empty seat" in Lady Michelle's guest box.
Unlike the empty seats next to the right-wing, homophobic, racist, extremist, reactionary Republicans, the chair in Lady Michelle's guest box will NOT be empty due to her smell, attitude or time of the month.
The chair will be empty for the "victims of gun violence."


President Obama told supporters Friday that he'll leave one seat empty in the first lady's State of the Union guest box next week to represent victims of gun violence.
Stop the
Fishy Rumors.
.... before we do !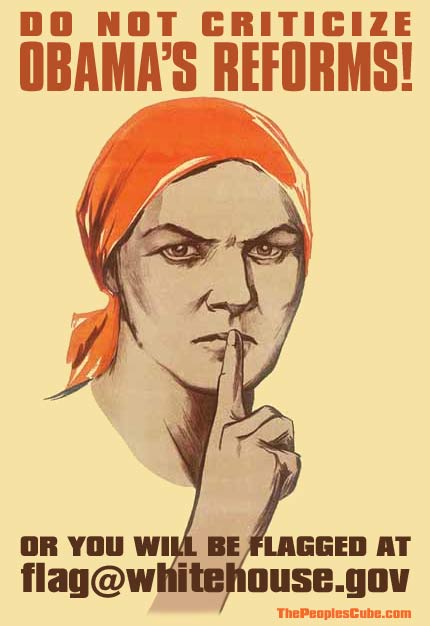 Red Square

The Chairs
FROM WIKIPEDIA:
WIKIPEDIA
The Chairs (French: Les Chaises) is an absurdist "tragic farce" by Eugène Ionesco.

The play concerns two characters, known as Old Man and Old Woman, frantically preparing chairs for a series of invisible guests who are coming to hear an orator reveal the Old Man's discovery. It is implied that this discovery is the meaning of life, but it is never actually said. The guests supposedly include "everyone", implying everyone in the world; there are other implications that this is a post-apocalyptic world. The Old Man, for example, speaks of the destruction of Paris. The invisibility of the guests implies that the Old Man and Old Woman are the last two people on the planet. As the "guests" arrive, the two characters speak to them and reminisce cryptically about their lives. A high point in the happiness of the couple is reached when the invisible emperor arrives. Finally, the orator arrives to deliver his speech to the assembled crowd. Played by a real actor, the orator's physical presence contradicts the expectations set up by the action earlier in the play.
FROM WORLD SOCIALIST WEB SITE:
An absurdist play fails to withstand the test of time
WORLD SOCIALIST WEB SITE
The recent Company B production of Eugene Ionesco's The Chairs in Sydney provides an opportunity to reassess some aspects of absurdist theatre. An exhaustive analysis is beyond the scope of this review; it is rather a preliminary attempt to understand why a play that was once acclaimed for its innovation has lost most of its impact.

The Company B production of the play has remained faithful to the spirit of the original, with some minor alterations to the dialogue, such as references to property developers and banks to make it supposedly more relevant to contemporary society. However, these are minor things. The more relevant point is why Ionesco's play—first produced at the Theatre Lancry in Paris in 1952—doesn't resonate on a profound level with contemporary audiences.

Margaret
I think it's a Freudian slip.

Neotrotsky

Empty chair , empty suit
at this point in the words of the up and coming Clinton (not Bill) ..........."what difference does it make?"
h/t to
Fraulein Frankenfeinstein for the picture