Hammer and Loupe

LAS HUMANAS - We are here to announce Han Solo will vote Democrat in the presidential elections. Yes, the same guy who said he would rather die then put a check mark in front of any candidate in the Democratic Party will just do that. We have a witness who heard about this revelation.
Kylo Ren, his son, says, "My father was a rebellious figure. He always did not like the establishment. What changed his heart was when he stopped running away from things. He showed up at my door and told me he has changed. I was happy for him. He cannot talk now since he is not feeling so well."
Now that you know who Han Solo will vote for, will you follow suit?

Dr. Chicago

Comrades,

his registration was completed yesterday morning.

I remain,
Dr. Chicago


Mikhail Lysenkomann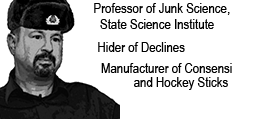 Da, Komrade. In fact, we shall all be voting Democrat after we die.


Comrade Davovich

Ah well, Hollywood! Monkey lives here, we're just visiting...