Chedoh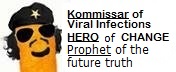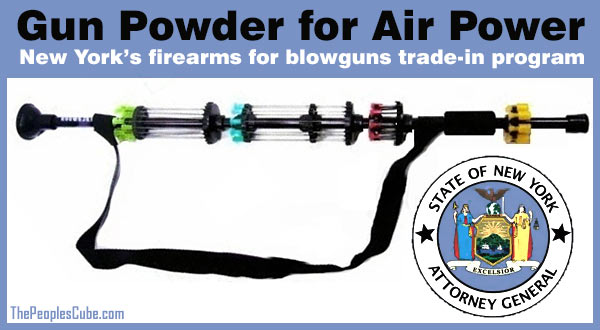 The State of New York has announced a plan called "Gun Powder for Air Power," meant to not only lower the number of guns in New York's private residences, but also to accommodate those gun owners who claim they need a firearm for home defense.
As of August 1st, 2015, individuals who surrender their firearms at their local police department will receive a blowgun that is equipped with tranquilizer darts for the purpose of defending their homes and families from intruders.
Filled with a powerful sedative, the darts will leave the perpetrators fast asleep eight minutes after the drug is injected, leaving them completely sedated on the floor for police officers to pick them up at their convenience. The dart-making company has filled them with two different drugs that will work in a two-stage function.
"We used two active ingredients," said Marylin Janeth, the lead developer in the taxpayer-funded program. "The first one is a synthetic form of THC (the psychoactive compound found in marijuana) that will have a calming and soothing affect on whoever is hit by one of these darts. This will cause them to be less likely to lash out at the homeowner after the needle pierces their skin. The other drug, which takes considerably longer to take hold, is a powerful tranquilizer that delivers the final blow, rendering the intruder unconscious for about four to six hours."
Gun control proponents hailed the design as an ingenious plan that even the most hardcore gun enthusiast couldn't rationally object to. During the unveiling of the program at the capitol building in Albany, a state spokesman, Josh Alvin, said, "If they still think they need their guns to protect their homes after this comes out, they're just lying to themselves."
Multiple New York state police departments are now offering a one-week instructional program that will train citizens in basic blowgun safety and methods of appropriate storage to keep the weapons out of children's reach. Even though the NRA has called the plan "ridiculous" and "unrealistic," it enjoys overwhelming support in Washington and among nation's leading gun control groups, who are now lobbying to adopt the same program in all other states.

Ivan the Stakhanovets

Chedoh!

Go denounce yourself, you ought to be ashamed. Blow guns? That's RACIST!

and probably homophobic too.


trashmouth

Comrades, we need to take this a step further as our brethren in the UK have recently done. Although law and order policies are often relegated to police, in the UK the "Bobbies" have taken it to a new level.
The police and progressives have launched "Save a Life, Surrender Your Knife" program, as crime rates have been on the upsurge in major UK cities. Once again obedient civilians
must
can turn in these dangerous weapons. In fact the ban on such commodities has led to laws enacted in which people under the age of 18 cannot purchase plastic knives or must show an ID to verify age.
Police departments in the UK, urging people to give up their blades, including those from the kitchen, are literally advising people to NOT to become a victim by NOT defending themselves:
Don't be a victim
If you feel you are in immediate danger from knife crime there are a number of steps you can take to protect yourself:
Move away from the situation towards a public place (shop, house, restaurant etc.) as quickly as possible.
Make as much noise as you can.
Instead of carrying a knife, carry a personal alarm.
Don't fight back.
Comrades,
Blowguns, Guns, Knives and thoughts are too dangerous! Onward to the "Wonderful World of Next Tuesday"™
We all know that a group of progressives sailed across the pond to establish a Garden of Eden in the New World, where gays could marry, women had the right to choose, a patient bill of rights and affordable health care. While many of you will be basking in the ultimate form of giddiness during the upcoming holiday, I'll be stabbing my food (vegetables only!) with a rusty nail as penance for well over 200 years of white male hegemony. Comrades, I have turned over my knives and various weapons over to the state to defeat those reichwingers who threaten to tear away the masks of sanity.

OksanaTheTerrible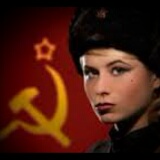 Comrade,
Intruder? New York is way to progressive to call someone that. Guest in Waiting is korrect term.


Navigator

Shirley this cutting wit is not legal?


RedDiaperette

I would recommend a crossbow, but, well, you know ... that "cross" thingie ...